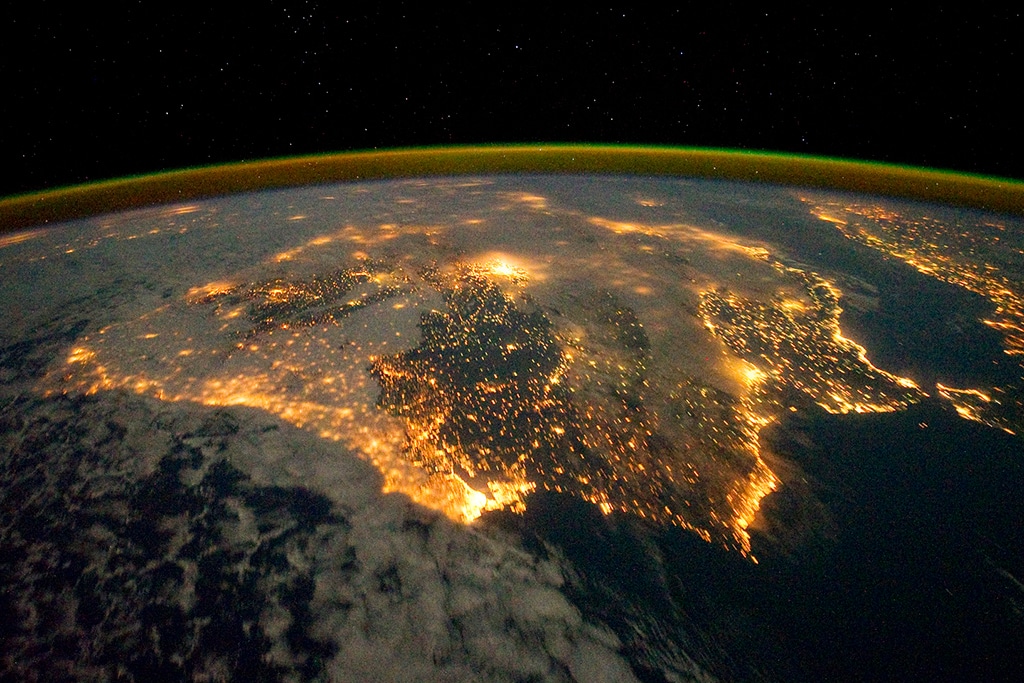 In 1966, the Italian Foreign Minister, Amintore Fanfani, called on Washington, DC, to establish a "technological Marshall Plan" among NATO Member states to cooperate in high-tech areas. It did not succeed though. 55 years later –in June 2021–, the European Union and the United States announced the launch of the first-ever Joint Council on Technology and Trade.
The goal is two-fold. In the released joint communiqué, it is explicitly noted that both allies "plan to cooperate on the development and deployment of new technologies based on our shared democratic values, including respect for human rights, and that encourages compatible standards and regulations". At the same time, it aims to "closely consult and cooperate on the full range of issues in the framework of our respective similar multi-faceted approaches to China", which will include elements of cooperation, competition, and systemic rivalry.
In the current era of great-power competition, big agreements matter in both its significance and the very spirit it is entailed in it, when negotiating on such an important alliance. However, large accords must be complemented with small details transformations, as they are the factors which may spin the context of our times.
Both the EU and the US agree that China's rise in technology policy has been an element of urgency to work together on technology governance. However, while both allies have managed to agree an alliance which explicitly points to China, they have not been able to address certain sticking points on the digital economy where the EU and the US have significantly different philosophies and policies. The latter will be equally important when jointly tackling the China issue, especially with regards to data regulation and a plethora of other issues.
Which role for Spain and other Member states
The structure of the EU-US Trade and Technology Council has been designed to coordinate practical cooperation with a remarkably political nature. The Steering Committee –this is, the decision-making body- is co-chaired by leadership-level positions. Concretely, the EU side will be led by Margrethe Vestager, EU Competition Commissioner, and Valdis Dombrovskis, EU Trade Commissioner. On the US side, there will be three figures: Antony Blinken, US Secretary of State; Gina Raimondo, US Secretary of Commerce; and Katherine Tai, US Trade Representative.
This model sheds light on several questions. Unlike the US, which already incorporates Antony Blinken at the table, it is important to reflect on why there is no EU foreign and security policy representative in this structure. This absence may entail two critical consequences. First, the EU will negotiate its internal coherence and its relations with the United States in technological matters, but it will not be able to articulate with the same effectiveness its international projection, its geopolitical position as a bloc with respect to countries other than the U.S. –or China at some level-, nor the indirect impacts that some negotiations with the US may have for EU's interests on other fronts, which are part of the European External Action Service or International Partnerships mandates, such as security, defence or development cooperation programs.
This may affect other Member states' role, including Spain. On July 12th, the Foreign Affairs Council (FAC) addressed the geopolitics of new technologies at the second tier on the agenda. The FAC is chaired by the High Representative of the Union for Foreign Affairs and Security Policy, and is composed of Foreign Ministers –or, depending on the agenda, the Ministers of Defence, Development, or Commerce ultimately. In this meeting, Ministers stressed out the need for the EU to act as a regulatory power to influence global norms and standards. However,, the referee does not score goals.
For Spain, for other Member states, and for the EU itself, it is of utmost importance to convert technology governance into a new line within foreign policy. It is not a thematic issue, but a cross-cutting one, as it was to build economic diplomacy, security, or human rights diplomacy. Failure to do so may reduce a country's chances to position itself on the international stage with power, strengths, and new alliances. It touches on all dimensions of foreign policy, being understood as an organic system which may be effective only when working all at once. This will guarantee technological sovereignty, but also the EU's capacity to act as well as the open strategic autonomy remarked by the joint non-paper released by Spain and the Netherlands in March 2021.
In addition to the structure of the EU-US Council, another essential issue for Spain is the thematic dimension. 10 working groups have been created, ranging from technology standards and investment screening cooperation to export controls and human rights and security monitoring. Spain's Permanent Representation in the EU should be involved in the agenda-setting process touching on these working groups, especially in those where Spain may have greater interest, concretely in technological standards, SMEs strengthening, and secure supply chains.
European policy as foreign policy
Spain has the opportunity to do so. We are not talking only about technology, but especially the traditional dimensions of Spain's foreign policy: how to internationalize companies, how to make them competitive upon new international requisites, how to keep protecting human rights, how to adapt to new development cooperation demands, how to be part of innovative EU or NATO projects on security and defence.
Spain's Foreign Action Strategy 2021-2024 has proposed a new line of technology diplomacy, and the documents coming from the Ministry of Economic Affairs and Digital Transformation also support economic diplomacy and Spain's international positioning through its strategic package, among which the Artificial Intelligence National Strategy and the 5G Strategy stand out. This may be supported through the EU's sanctions regime for cyber-attacks, the European Democracy Action Plan, EU-funded projects on tackling digital repression, the current Strategic Compass review, and a growing range of plans which do not particularly touch on technology, but rather on EU's security and projection generally speaking.
We are talking about Spain's foreign policy, but also European policy. And it is not just technology policy; just as economic or security diplomacy was, updating our foreign policy will mean adapting it in its entirety, on a large scale, to make nothing left behind.