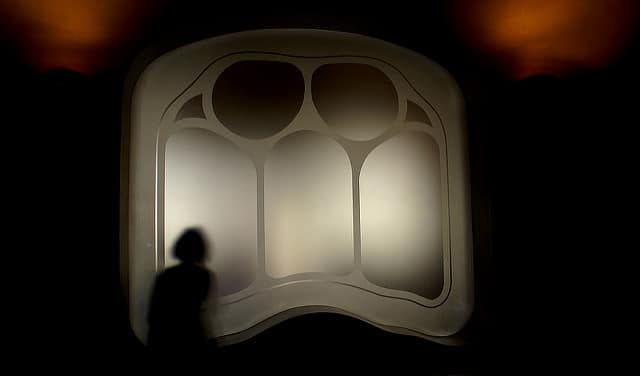 In times of national angst, such as that caused by the struggle for independence in Catalonia, the most serious crisis in Spain since the attempted coup in 1981 and which turned violent when people tried to vote in last Sunday's unconstitutional referendum, it is easy to become despondent and fall prey to the false belief that everything is going wrong in the country.
In such circumstances, it can be heartening to look at Spain's progress over the last 40 years, a significant part of which is due to Catalonia, a dynamic region whose population (16% of Spain's) generates around one-fifth of Spain's GDP, one quarter of total exports and received 18 million of the 75.3 million tourists last year.
Forty years is a sufficiently long though arbitrary period to judge any country, and almost all have made substantial progress, but some, like Spain, much more than others. Moreover this period includes a deep recession after the bursting of a massive property bubble as of 2008. Only in the second quarter of this year did Spain recover in real terms its pre-crisis GDP level.
Spain emerged from a 36-year dictatorship in 1975 when General Franco died and gradually became a pluralistic democracy which today ranks high on all recognised yardsticks, such as the EIU's 2016 democracy index (17th out of 176 countries, higher than the US and Italy, for example).
The population has risen by some 10 million to 46.4 million, 4.5 million of whom are classified as immigrants. (This figures excludes the more than 660,000 foreigners who were granted Spanish nationality between 2011 and 2015). In 1977, there were only 160,000 immigrants in Spain: the influx since then has been proportionately higher than that of almost any other EU country.
And, to Spain's credit, the country has not joined the ranks of France, the UK and most recently Germany in producing a far-right anti-immigrant party, despite having the ingredients –a large foreign population (10% of the total) and a still very high unemployment rate (17%), albeit down from 27% in 2013.
Average life expectancy was just over 74 years in 1977. Today it is 82, testimony to the much improved living conditions including the creation, virtually from scratch, of a universal social security system.
Average per capita income in nominal terms increased from €1,657 to €25,028 and inflation has been reduced from 26.3% to 1.5%. Public debt, however, has jumped from 13% of GDP to 100%, and is the elephant in the room about which few are talking.
While interest rates remain at historically low levels, the debt is not a problem. But once rates start to rise, the elephant could become unruly. Hence the need for continuing fiscal consolidation, something which has taken the government many years to achieve.
Exports of goods and services have surged from 13.3% of GDP to 33%, a sector where companies in Catalonia have played a major role. Gross foreign direct investment in Spain in 1977 was a mere $608 million compared to $26.7 billion last year, a significant part of it, as one would expect, to Catalonia.
Less than 4% of the population over the age of 16 in 1977 had a university degree; today it is 28%. The greater access to education, particularly for women, and not just universities, has reduced the illiteracy rate of those over the age of 65 from 30% to 5.4%.
Women have made great strides from being effectively second-class citizens in Franco's day. For example, married women could not travel abroad then without the permission of their husband.
Today, many more women are working: the female economic activity rate has almost doubled to 53%.
Fewer women, however, are having children. The fertility rate has dropped from 2.65 to 1.3, one of the lowest in the EU. This is one factor behind the greying of the population, which is exerting pressure on the public health and state pension systems.
By any standards, Spain has changed almost beyond recognition. The blot on the landscape is Catalonia. In its latest forecast, the Bank of Spain warned that the 'political tensions' in the region could affect 'the confidence of economic agents and their spending decisions and financing conditions'.
It is to be hoped that reason will prevail on all sides.