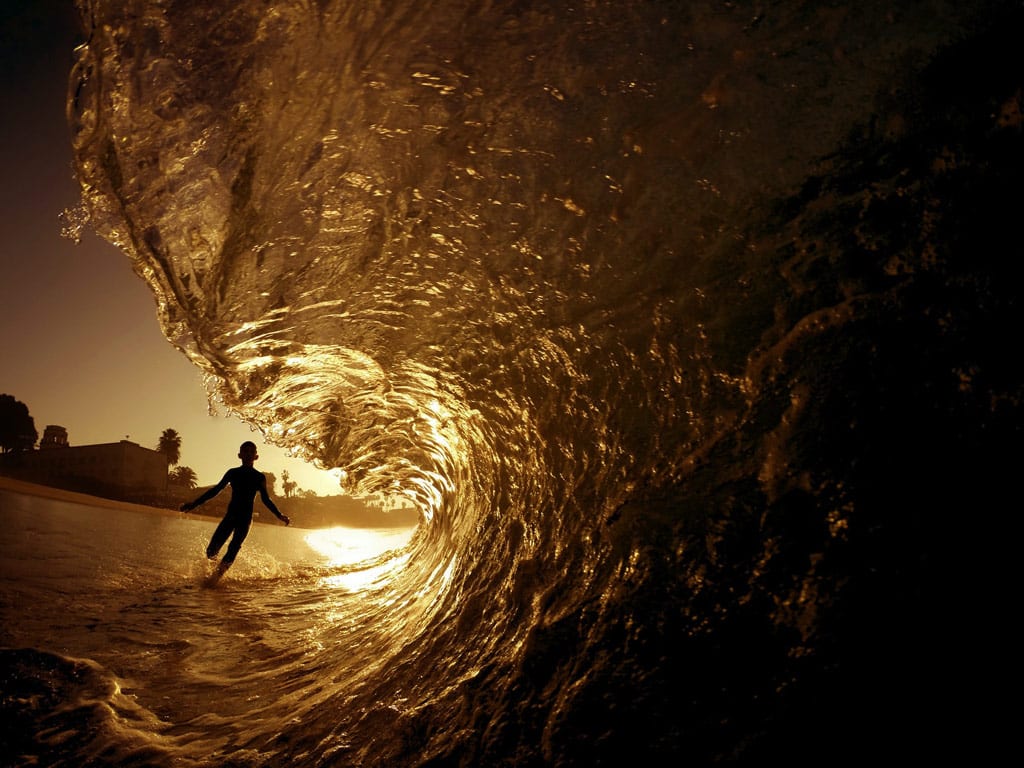 The annual World Economic Forum's Global Risks Report and the Davos Forum usually take place in January. While both are supposed to rely upon each other, the WEF report and the Davos Agenda do not always match. In either case, the 16th edition of the report stands out due to two main reasons. First, the significantly changing nature of risks it introduces (content). Second, the innovation in a new framework, containing new instruments and methodologies, in order to start off the urgent foresight exercise, in a solid and ongoing manner. The purpose is to look beyond 2021 and shift the focus onto the 2030 and 2050 scenarios. This framework is useful for both international relations and any country-based foresight exercise which aims to deploy long-term mission approaches.
The WEF report forwards the list of top ten risks by likelihood and by impact. Environmental risks have topped this list –extreme weather, climate action failure, biodiversity loss– since 2017. Infectious diseases are ranked as the fourth risk, what explains why the societal risks bloc is back on the top 10 list in this year. The group of geopolitical risks is only represented by one main risk, although this bloc has remained on the list throughout these last years. Technological risks are still on the top 10, but they differently stand out because they have turned from being purely online risks related to crimes or attacks –such as cyber attacks or data theft–, into being technological risks that touch on social vulnerabilities –such as digital power concentration and digital inequalities.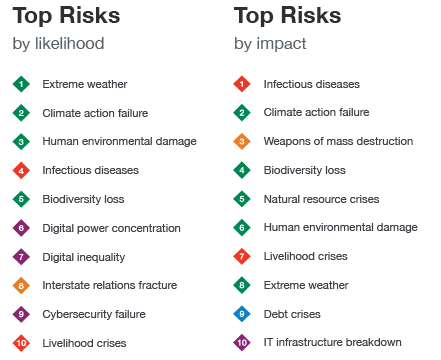 However, a significant risk is the imbalance between a hasty, untamed acceleration of short-term events, and ill-equipped long-term approaches in terms of anticipation and response. Foresight work plays a role herein. The guiding thread of most of the realities aforementioned is social fragmentation, what culminates in the agreed-upon vision that there is a strong need to devote most protection, guarantee, promotion, anticipation, and response capabilities to these social fractures.
Uncovering the short term with long-term approaches
Sector-based issues will certainly keep having resources at their disposal. It is a necessary asset in the short term. However, it will be equally important to address social fragmentation in the long term. There are several reasons to do so. First, to prevent the "domino" effect of some risks on top of other ones over the long term. Second, to reduce the growing social mistrust in institutions. Third, the need to update and adapt decision-making process at present. Fourth, to reconsider the very whole public policy cycle, from design to evaluation. Least but not least, to transform the very narrative of political discourses, looking forward to long-term needs, consensus and teamwork. Unless youth disillusionment, rising unemployment, intergenerational workforce adaptation gap, and all layers of inequalities vis-à-vis digital skills are well addressed, consequences may be severe and hardly retrievable.
The World Economic Forum labels youth disillusionment as "blind spot". However, this disenchantment has been visible since the end of the 2000s decade and the beginning of the 2010s decade. If youth disillusionment and other social fractures end up being fully addressed, then other weak signals may be more easily detected. These fractured generations are now –and will be– adult generations. It will be up to them to maintain –or, rather, adapt- current structures securely and sustainably.
A second opportunity when dealing with future scenarios is the importance of middle powers, such as Spain. These are countries that do not possess a superpower status, but may play an importance role in significant issues. The first-ever Foresight Report released by the European Union in 2020 remarks this motto: in order to be strategically autonomous, the first step is to strengthen and consolidate the EU internally –this is, Member States' resources and capabilities, better coordination and communication channels, and a dual-use foresight exercise (both State- and EU-wide). A third factor will be the role of the private sector when dealing with multi-stakeholder, sustainable capitalism –or the activist CEOs, as some experts point out.
Capabilities and framework for future risks
It is not by chance that the World Economic Forum has created a newly Global Future Council on Frontier Risks, as well as appointed new Chief Risks Officers. The goal is to consolidate a one-stop dialogue space with foresight exercises and risks mitigation actions. The WEF highlights a four-element framework to do so:
Formulating analytical frameworks that take a holistic, systems-based view of risk impacts.
Investing in high-profile "risk champions" to encourage national leadership and multi-stakeholder co-operation.
Improving risk communications and confidence-building measures to anticipate evitable risks.
Detecting new public-private partnerships approaches on risk preparedness.
Which is the guiding thread of all these elements? Resources and independence. Only through these two assets, the foresight exercise will be able to provide unique, singular, and sustainable results about what must be said, even if not desired.