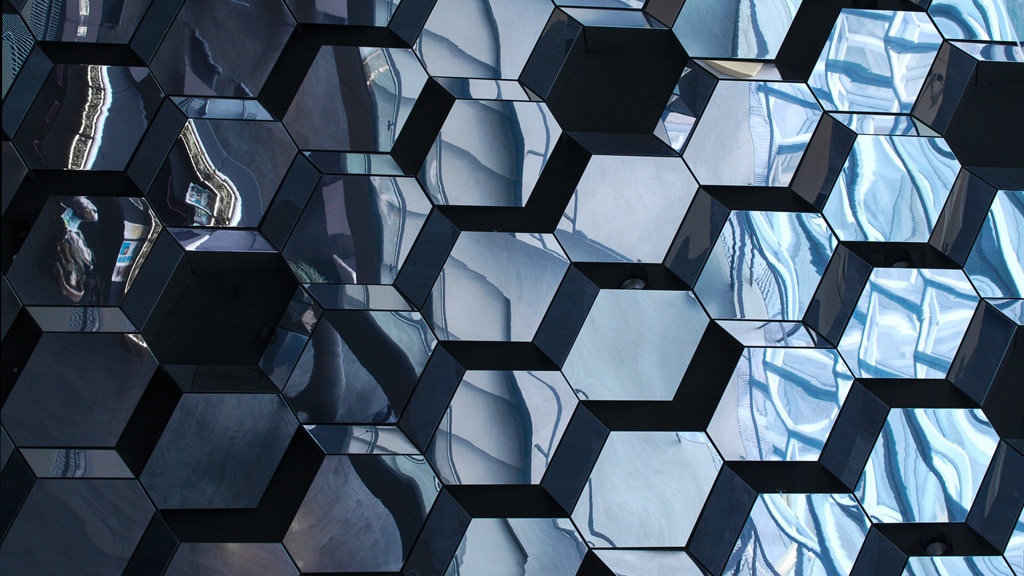 Why has the European Commission just launched a new flagship initiative with an almost €12 million budget to research on the 6G technology –if up until now the 5G architecture has not been deployed into all Member States and its penetration is still low? The answer is that the European Union looks forward to redressing the wrongs of the past by means of a renewed anticipation vision.
The President of the European Commission, Ursula von der Leyen, highlighted in September 2020 in her State of the Union Address that Europe has been too slow (in data governance; but also in other applications, technologies, and infrastructures). During the same month the first-ever European Union Foresight Report was released, being digital resilience one of its main four pillars. Foresight objectives are the diversification of technological capabilities; the downsizing of dependence on third actors' resources; and to guarantee that these capabilities are sustainable throughout the time, environmentally, and with a high-level impact on social and economic conditions.
HEXA-X: a 2021 project with a "2030 and beyond" vision
On 1 January 2021, the new EU-funded project HEXA-X was launched. This flagship aims to step up European leadership in 6G technology research and innovation during the next years. As a flagship, this project aims to be the "umbrella" which, once it gives the expected positive outcomes, spreads across the length and breadth of a large set of policies and areas. The goal is to seize its potential as of 2030 to tackle green and energy efficiency, digital inclusion, or the adaptability of sectors such as health and safety. Alongside this realism and anticipation, the third component in the HEXA-X flagship is the fact it is made up of all-European companies and research centres. It will be coordinated by the Finnish company Nokia, and its members will be Ericsson (Sweden), Siemens (Germany), and the operators Telefónica (Spain), Orange (France), Telecom Italia, and research centres at the University Carlos III of Madrid (Spain), Aalto University (Finland), and Pisa and Torino (Italy).
It is not rare to see a consortium forming a research and innovation programme. What is more remarkable is having Nokia as the project coordinator -and Ericsson being the second largest company in the flagship. During these last years, both companies have often declared to feel overlooked in EU-wide negotiations on 5G. If the EU aims to work towards its strategic autonomy, these two companies warned that the focus should shift from the geopolitical US-China geopolitical narrative and national security issues, onto the promotion of internal coherence principles and endogenous economic collaboration. This would lead European companies to be more incentivised to work altogether, at competitive prices, with higher levels of Member States' harmonisation, and fewer implementation delays –as it occurs now with the 5G technology. HEXA-X may be an important step into this new direction.
Transformations by the year 2030
Capacity anticipation and scenario planning play a role herein. Up to 2021, 5G technology has not been fully deployed in all Member States (only 24 out of 27 countries did it, except for Cyprus, Lithuania, Malta, and Portugal). It has not been either deployed in all sectors, regions, and processes. For example, Spain ranks first in 5G pilot projects for Smart Cities, but the digital divide with rural areas is still a significant challenge to deal with. This new HEXA-X flagship on 6G aims to research and innovate, but also it looks forward to lay the foundation of a new way of proceeding in public policies which are related to technology and digital strategic autonomy for the coming years. First, there is a government-centric approach in these technological projects (decision-making, control, evaluation), with a supporting European private sector (development, implementation). This explains why a main pillar of HEXA-X is the B2G approach (Business-to-Government) from EU companies to EU governments. This may generate confidence measures and the creation of long-term, highly assured services, critical raw materials, and capacities supply chains, thus avoiding third actors' ups and downs.
Second, HEXA-X launch in 2021 looking ahead to 2030 and beyond looks forward to guaranteeing internal coherence at both the EU and Member States levels. When we talk about technological sovereignty, the geopolitical dimension is necessary, but it is not the only one. 6G technology means also the development of internal capacities with regards to high-frequency, high-resolution localisation and sensing; the creation of a macro-network of networks with even more interoperable, interconnected databases; and it also means to have higher speed and scope to address actions such as Smart Cities or the fight against rural depopulation, to restructuring European funds and budgets concerning specific policies (such as Cohesion Funds) into new directions and objectives. It also means to step up 6G-Artificial Intelligence nexus in sectors such as the judiciary, the police, or social-security contributions; and to reduce external dependency and increase capacity diversification, as it is expected by the 2030 and 2050 scenarios.
Anticipatory governance in the EU and challenges
This does not mean that all that glitters is gold. An €12 million budget for 6G technology research and innovation is still a modest amount, if it is compared to the €70 million which were invested just in June 2020 for a set of 11 pilot-projects oriented to create 5G cross-border ecosystems on interconnected, automated transport, and a high-level European supply chain on 5G hardware. This €12 million budget for HEXA-X is reasonable if the flagship is seen as a research-oriented initiative (so it does not have any executive or implementation role). However, research may have higher levels of success and continuity –beyond the HEXA-X end date in 2023– with larger budgets.
The second challenge lies in the idea that the expected positive outcomes of this two-year research match with the "2030 and beyond" vision. By 2030, EU and Member States' funds must be large enough to, first, guarantee the maintenance of deployed 5G services; and, second, to make these 5G networks and infrastructure transit into the expected new 6G technologies, overcoming the current regulative, security, and political challenges that 5G is dealing with at present times.
Next steps
HEXA-X flagship is nothing new. The EU had already launched three previous flagships –Quantum, Graphene, and the Human Brain Project. However, HEXA-X, and the Quantum flagship, are remarkable because they do not only look forward to improving research and innovation. They have been created to reduce dependence on third countries, at a moment where the global technology governance faces constant fractures. The opportunity is clear. Now, the next challenge is to make this strategic, long-term "umbrella" project spread across the length and breadth of a large set of tactics, short-term public policies. This might change the very understanding of European ecosystems, and it would match with the EU's guiding thread of its Foresight Report: resilience, and a sustainably social, green, political, and economic future.