A face-to-face and virtual meeting with Sviatlana Tsikhanouskaya, leader of the Belarusian opposition and candidate in the recent presidential elections. Together with Veranika Tsapkala, she received the Sakharov Prize for Freedom of Thought 2020 on behalf of the democratic opposition in Belarus.
See also: Lo que hay que saber sobre las protestas en Bielorrusia, Mira Milosevich-Juaristi.
Tuesday 22 December 2020, 9:30h to 11:00h CET (UTC+1). Elcano Royal Institute, C/Príncipe de Vergara, 51, Madrid.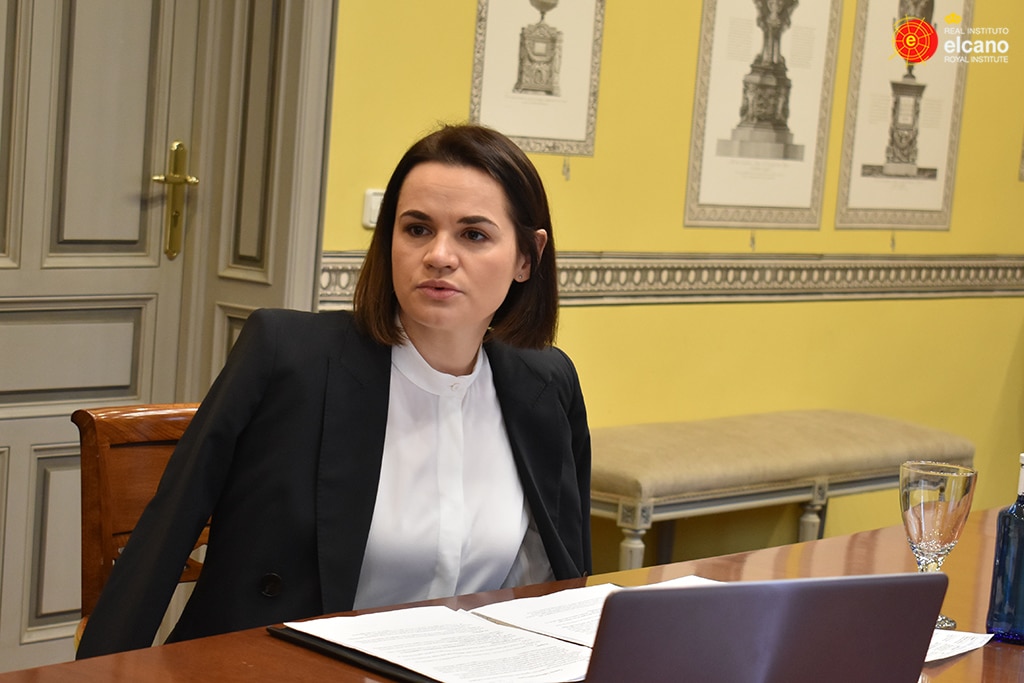 © Elcano Royal Institute.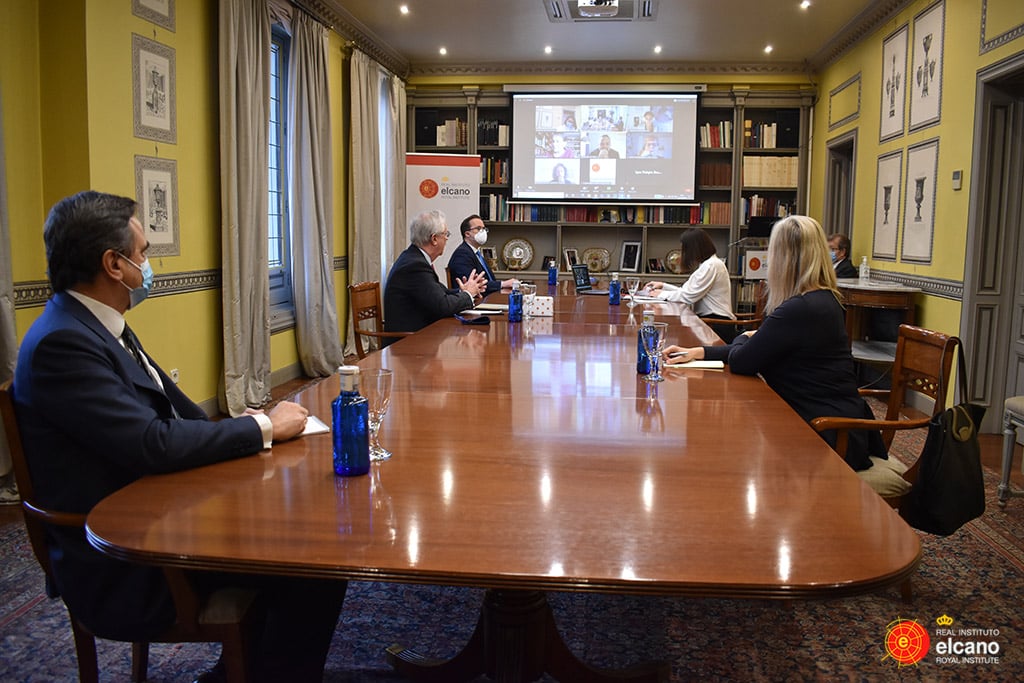 © Elcano Royal Institute.