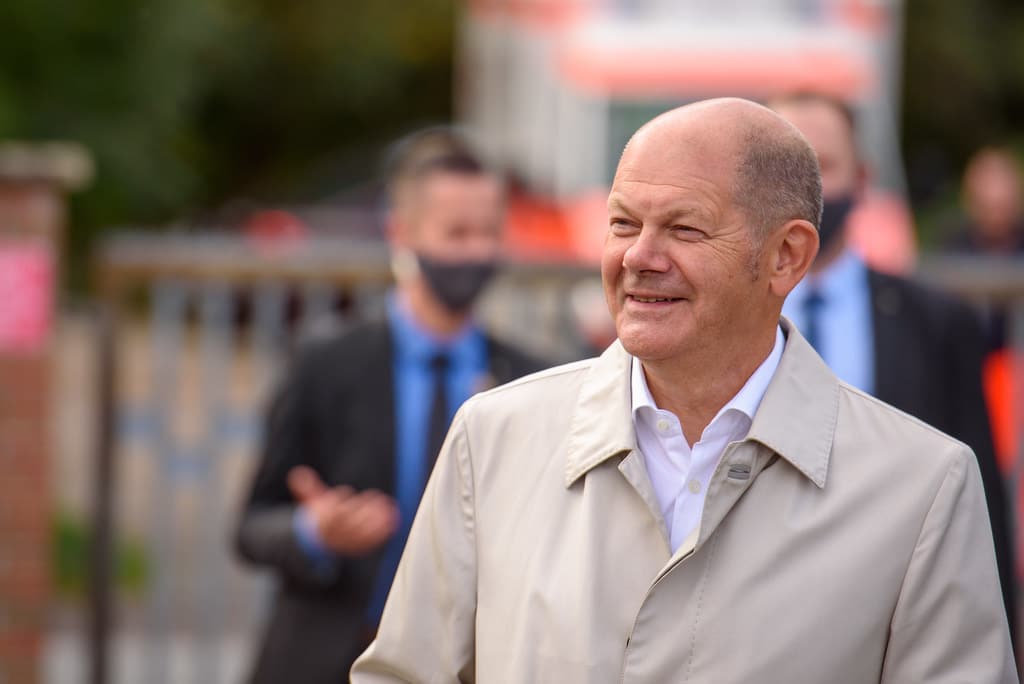 Social Democrats, Greens and Liberals have agreed on a potentially new coalition government in Germany with Olaf Scholz as Chancellor. With the Green Party heading the Foreign Ministry, and the SPD leading the Defence Ministry, this may involve important shifts in German foreign policy.
This unprecedented agreement raises many questions and opportunities. In it, there is one aspect that should not be overlooked: technology and digital policy, not from a purely economic perspective, but also in terms of security, democratic values, and Germany's geopolitical positioning as a global tech player. In fact, the document published by the expected upcoming coalition refers to both aspects: technology must be the backbone for a genuine European strategic autonomy, an adaptive multilateralism, and a comprehensive German foreign policy. Keeping an eye on this issue is of interest for Spain, for the European Union and for ongoing dealing with democratic technology governance (see the upcoming US Summit for Democracy or the Tech for Democracy conference in Denmark).
Germany, which is a country that stands outwardly for its industrial and export policy as well as a strong political influence in the EU, suffers from a limited level of digitization inwardly, as for the country's domestic economy. According to the EU's 2021 Digital Economy and Society Index (DESI), Germany ranks 11th out of 27 EU Member states in average with regards to human capital with digital skills, connectivity, integration of digital technologies in businesses and services, and digital public services. It outperforms the European average, but still suffers from a shortage of planning and capabilities to penetrate certain technologies and areas.
However, what this coalition agreement has proposed goes beyond the issue of digitalizing assets. The triple alliance seeks an approach to its international projection and leadership: it aims to create a technological foreign policy. This goal would be genuine and innovative to the country, and it would allow Germany to jump into the still premature but forward-looking league of the few countries that have already started working on this at both the European and global levels. Some of these are Denmark's Technology Ambassador, the recently announced US State Department's institutional structure to defend its interests in technological matters ranging from national security to peace and human rights, or Macron's high-level meetings with Big Tech companies at L'Elysée.
Germany's goals as a global technological power
Following the traditional German pragmatic tone, the document published by the three political parties acknowledges that Germany is lagging in the technology race and must work on its technological leadership. It frames this as a "foundational transformation" to turn Germany into a technological power both globally and in Europe.
Germany commits to articulating an active technology foreign policy in three levels of work. At the multilateral level, by promoting free and open global Internet governance in UN negotiations. At the European level, two tracks are being pursued: not only to promote a stronger and more consistent European technology policy at the EU level, but also for Member states to work in a more coordinated manner with each other. The third level is the German foreign policy work as such: they aim to strengthen their leadership in standards-setting through various international bodies, which are becoming increasingly geopolitical and have become a field of power competition. Fostering German projects to strengthen its technological sovereignty is another policy area.
The country also bets on a human rights and democratic values-based multilateralism outlook by proposing a complete ban on the use of facial recognition systems -something that differs from the EU's Artificial Intelligence Act proposal, which prohibits the use of biometric systems but brings in exceptions in case of significant public interest (as it would be for terrorism cases).
The German proposal also goes hand in hand with the need to have a stronger position in the UN-held negotiations revolving around state responsibility in cyberspace, and the launch of control mechanisms when developing biotechnology, hypersonic weapons, outer space, cybersecurity, and AI technologies.
Germany and Europe's technological future
Since the beginning of the election campaign, in view of the imminent retirement of Chancellor Angela Merkel, the word "digitalization" has been present in almost every political program, speech or debate. Spain was also mentioned several times in one of the final debates as a reference country for digitalization.
The German technology foreign policy (which is a completely different issue from the digitization of assets within the domestic economy) is an ambitious and disruptive proposal. The Coalition Agreement document defines EU's strategic sovereignty as the "capacity to act" in several key strategic areas: namely raw materials, energy, health, and technology; but not in defence. First, the German approach keeps away from France's discourse which includes defence as one of the axes for European technological power through innovation programs or new capabilities.
Second, the German proposal speaks about sovereignty, but does not explicitly refer to open strategic autonomy, an approach which was raised by Spain and the Netherlands in their joint non-paper in March 2021. In any case, the Coalition Agreement document is presented as a more explicitly pro-European project than the previous government, and articulates a more defined, delimited, tougher policy on China in economic, human rights and domestic policy matters. Also, with regards to the mechanisms for export controls on sensitive technologies that may result in dual use for military or national security applications.
The proposal also sheds light on the importance of a transatlantic dialogue with the US on certain issues – such as Internet freedoms or data governance. However, it does not specify the embedding of this idea into specific, existing processes such as the Trade and Technology Council or the European cyber diplomacy framework on cyber sanctions. This raises the question on the scope and nature of Germany's participation into these initiatives.
Also, given this ambition for technological diplomacy, a plausible scenario is an increased rivalry between Germany and France to define and elevate the EU agenda in this area. For the time being, Franco-German technological initiatives have been addressed through the lens of industrial policy, as in the case of GAIA-X or the failed Quaero, but so far they had never approached as a concern of foreign policy.
Germany is at an opportune moment to boost its technological foreign policy. In the EU, the key idea will be to be able to iron out possible rivalries with France in this new layer of power competition. Also, having defined the policy towards certain non-European countries with lines of action as specific as political, there is an opportunity to advance in a clearer and more direct mapping of joint threats with the new EU Strategic Compass -despite the complexities of the past and the present. And, importantly, the German proposal should be of interest to nearby countries such as Spain, as it is a wake-up call for the need to build a technological diplomacy, with priorities and timing, so they do not lag behind.