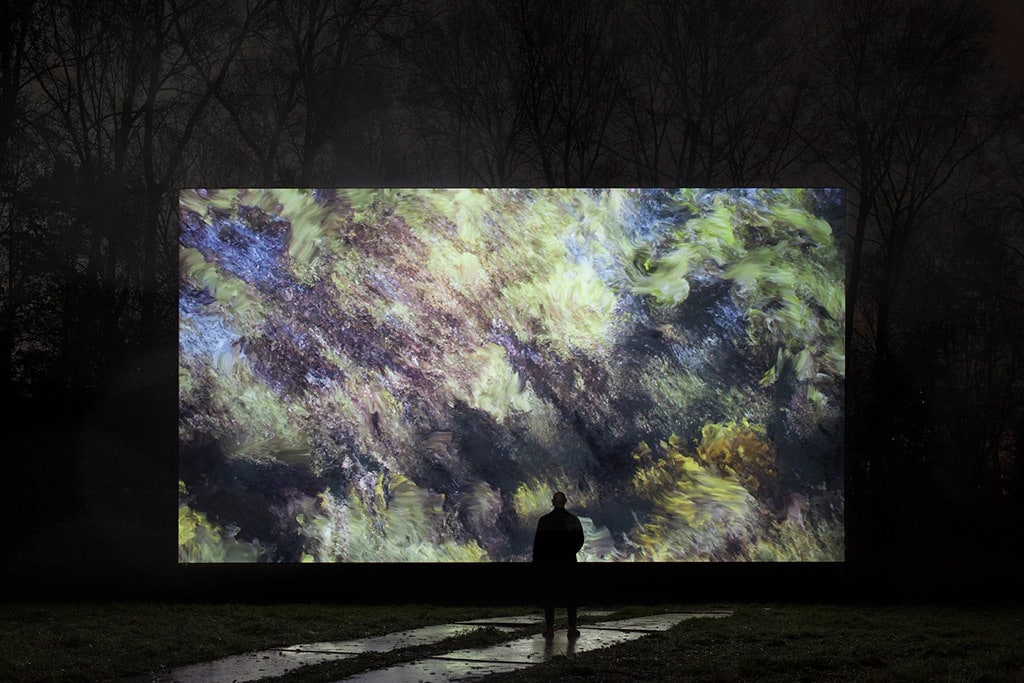 Digital transformation is undoubtedly altering all social and economic dimensions of life. However, there is an unexplored –and significant– issue: how to prepare for the sustainability paradigm shift driven by digital transformation, from several perspectives: environmental, economic, financial, industrial, educational, demographical, political, and social.
Existing, emerging, and disruptive technologies help achieve sustainability goals in the long term, due to the "lever effect", and as accelerator. Equally important is the need for digitization to be sustainable in itself. This is not a straightforward task.
Future scenario begins at present
The nexus between digitization and sustainability in the long term is indispensable. As the path dependency theory remarks, an output is not based on current conditions, but rather has been shaped through a set of past actions each leading to different results. The design of newly educational curriculums on digitization, the setting-up of industrial innovation cross-border ecosystems, and a higher open strategic autonomy by way of additive manufacturing –3-D printing– are not separated efforts. Co-ordinated efforts will contribute to the workforce adaptation –and its particularities with regards to age, gender, sector, region– to a growingly digital skills-demanding market; as well as the transition towards new sustainable economy models, as circular business is.
Confidence building and maintenance of citizenry's trust in public institutions will become an own policy effort. Transition processes often lead to social scepticism, higher levels of unrest, and rejection vis-à-vis these cycles. Building upon this, it will be essential to make strong efforts in terms of public communication, transparency, and social outreach activities to all ages and groups.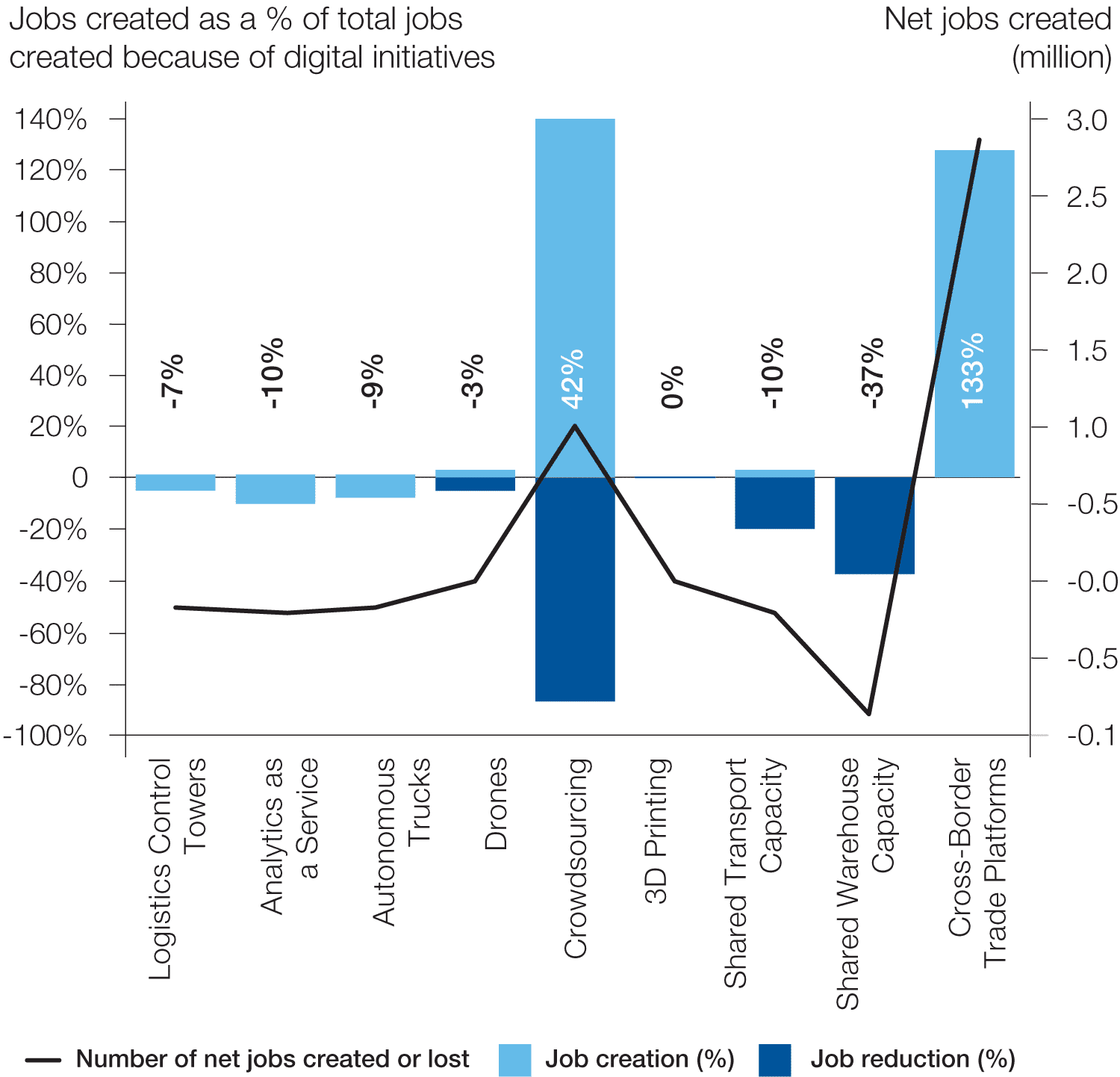 The World Economic Forum estimates that digitization will create more than destroy jobs. However, a correct societal adaptation to these structural shifts will rely on a more intensified –and appropriately structured on both sides– public-private partnership, looking forward to workforce adaptation and the very users' protection in the use of digital services.
To do so, all stakeholders –which are more than expected– must be able –and willing– to channel their ideas in platforms for dialogue both permanently and on occasion, if need be. This two-speed mechanism will help map out anticipatory governance –with specific objectives, indicators, and the 4P scenarios: potential, plausible, probable, and preferable–, and will prevent each step from becoming merely short-term actions.
Two mission-oriented axes
For digital transitions to be duly sustainable in the long term, there are two main "umbrella actions" that need to be implemented. This is the machinery of the long term. The first mechanism is the much-needed distinction between public policies "on" the digital, and "through" the digital. These are not mutually exclusive, but its distinct understanding will lay out the successful and effective pathway to compound several sector-based policies with purely digital-oriented instruments under the same wrap.
Public policies on and through the digital
Public policies on the digital
Políticas públicas a través de lo digital
Regulations:

Digital rights' protection.
Markets: e-commerce, gatekeepers, data hyper-escalators…
Digital regulation on AI, 5G, IoT, 3-D printing, blockchain, others versus already-existing regulation which might complement new technologies (Intellectual Property Law; Privacy Law).

From evidence-based policymaking to data-driven policymaking.

Lessons from past experiences: in formulation, implementation, assessment, and calibration.

Challenge: Information is not fully dataficated, and public authorities do not own all existing data. A first stage might be the Social Goods Database and an appropriate Data Donation Program management –both of them being suggested in the European Data Strategy, Spain's AI National Strategy, or Spain's Digital Rights Charter.

Economic and tax stimulus:

Mission-Oriented Innovation Policies (MOPs): addressed to country-mission, multi-sector, large projects.
Specific financial instruments: public-private venture capital fund, (European) Digital Innovation Hubs…
Sandboxes.

Harmonization of sector-based policies (decarbonisation, housing, employment, batteries and raw materials for European strategic autonomy) through joint funds on digitally enabled platforms and processes.
Institutional architecture:

National implementation of EU measures across Agencies and Ministries.
Setting-up of Dialogue Committees with a public-private, and social nature.

Public policy cycles are accelerated, intensified, and each of its stages is intertwined and do not always follow the same lineal path.

Challenge: Long-term planning requires continued monitoring and evaluation. This raises the need for constant inter-stakeholder communication.
The second axis refers to leaderships –in plural. This calls for the need of capabilities, willingness, and attitude with the long-term objective of leveraging sustainable digital transformations. According to a 2020 World Economic Forum report, only 13% of CEOs worldwide affirm that their organisations are ready for the digital age. This collides with the 2030 scenario, wherein 70% of new businesses value will be created in digital platforms. In Europe, only 20% of small- and medium-sized companies are digitized, thus slowing down its competitiveness. And while 58% of large European companies are digitized, still the 97% of the Spanish ecosystem is made up of SMEs.
This means that leaderships must be driven by SMEs as well. This requires adapting new supply chains –which are to be more localised–, operations models –which is no longer hierarchic, but horizontal and agile–, and the very value of industrial innovation –which turns from being linear and shareholder-based to dynamic and multi-stakeholder.
These digital transitions must go hand in hand with a green economy. According to the first-ever European Union's Foresight Report, there are several 2030 scenarios by which decarbonisation and limitation to temperature increase. The third leadership will rely on the very adaptability of society and its particularities.
Conclusions
Digital transformation is spreading out across –and will do with higher levels of intensity, speed, scope, and directionality– in all sectors, territorial levels, and current stakeholder collaboration dynamics. Digital transitions will reshape the very understanding of the sustainability paradigm, but these transitions must be sustainable in itself as well. This leads to a new added –necessary and timely– value: each stage which will make up these digital transitions will be conducted with a long-term vision. Hence, the need for a whole set of instruments and leaderships that will guarantee that future scenarios are not only plausible, but also actionable, manageable, and resilient. Tailored measures for holistic objectives with both state-wide and EU-wide coordination outlook.