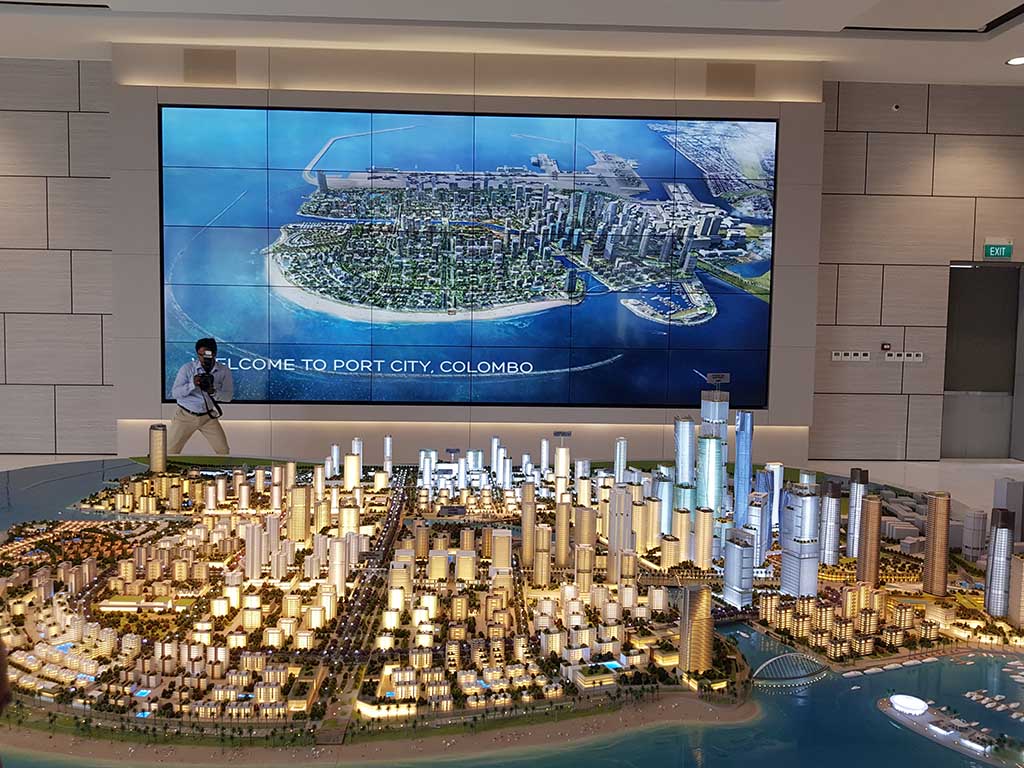 Last week I had the opportunity to visit Sri Lanka thanks to an invitation from the Bandarainaike Centre for International Studies, based in Colombo, and the Chinese Embassy in Sri Lanka. It was obviously an exercise in public diplomacy by the Chinese Government. The official aim of the exercise was to discuss the achievements and shortcomings of the first five years of the Belt and Road Initiative (BRI) with scholars from Asia, Africa and Europe, the three continents covered by China's mega-project. In order to do so the organisers invited around 20 scholars from neighbouring countries such as Pakistan, India, Bangladesh and Nepal, and also from mainland China, Singapore, Kenya and Europe (unsurprisingly, there were no scholars from the US, Japan or Australia, or from France, the UK and Germany, perhaps the most critical countries with Xi Jinping's BRI).
However, the main goal of Beijing's international conference was to push back the prevailing narrative in the Western media and among specialised circles that Sri Lanka has fallen into China's debt trap. For that purpose it organised trips to the ports of Colombo and Hambantota, the latter a four-and-a-half hour drive from the capital, through the jungle and to the country's south-eastern coast. The port of Hambantota, despite its very limited volume of activity, has become famous over the past few years due to the international media coverage of the Sri Lankan government's 99-year lease to the Chinese state-owned company China Merchants Group (CMG). The latter is publicly listed in Hong Kong and owns China Merchants Port (CMP), an international port operator present in 36 ports in 18 countries in all six continents, including Houston and Miami in the US.
This extraordinary long lease is usually portrayed by external observers as a 'debt trap' and 'land grab' by China. The conventional story, well summarised in the New York Times, is that the former President Mahinda Rajapaska, who comes from the impoverished region of Hambantota, wanted to build a port despite numerous studies showing that its commercial viability was doubtful. He first sought Indian investors, who refused him, and then resorted to the Chinese who, considering Hambantota's geostrategic location, agreed. Rajapaska then proceeded to request over US$1 billion in loans to build the port (and allegedly finance his own campaign). However, he lost the elections in 2015 and the new government, burdened with such a huge debt, eventually decided to a debt-for-equity swap with CMG and to lease 15,000 acres (6,000 hectares) of land around the port for 99 years. Obviously, this raised doubts about the Chinese government's ultimate intentions. Will it eventually transform Hambantota into a military base in a strategic location on the Indian ocean, halfway between China and Europe (and so avoid the Strait of Malacca)?
Predictably, this was the question that my Indian colleagues asked the Hambantota port authorities. The response, especially from the Sri Lankan executives, was an angry denial that Sri Lankan sovereignty had been undermined by the deal, claiming that the port of Hambantota remains Sri Lankan territory and that any military activities, such as visits by military vessels from any country –including China–, must be approved by the Sri Lankan Ministries of Defence and Foreign Affairs. Of course, cynics in India and the West believe that at some point China might have enough influence over the Sri Lankan government to bend its arm. Only time will tell. Local scholars in Colombo, however, have a more benign view. They consider the Hambantota affair Rajapaska's pet project that unfortunately landed the country with a sizeable debt burden and that the new government merely needed someone with enough money and expertise to take the port over and make it commercially viable.
In principle, the potential is there. The port of Colombo is also expanding thanks to a US$550 million investment by CMP but it cannot cope with the roll-on/roll-off (RORO) vehicle business. Hambantota, on the other hand, is on the maritime highway between China and Europe and could therefore be a convenient bunkering (refuelling) location for ships and for resting their crews, if nothing else. In the future, if regional and international trade expands and the port of Colombo proves to be too small to handle it, Hambantota could also become the key port for the transhipment of goods to India. On our visit, however, the port looked empty, making us feel that the long bus journey had been rather pointless.
What was more interesting was to learn that another Chinese state-owned enterprise, China Communications Construction Company (CCCC), is investing US$1.4bn in a 665 acre (269 hectare) landfill in the Indian ocean (like similar projects in Singapore, Dubai and Doha) to build what is to be known as Colombo Port City, an ambitious real-estate project for a commercial, residential and international financial centre. If all goes according to plan (see the model in the picture and further information here), it should be completed in 25 years' time, by 2043, and attract investments of close to US$15 billion. Again, on this occasion, 43% of the reclaimed land will be leased to CCCC for 99 years, giving rise to doubts about the kind of business, environmental and labour laws and regulations that will be implemented. Asked about it, the Sri Lankan executives working for CCCC assured us that Sri Lankan law would always prevail, although they hoped that the Port City would have a low-tax, lax-regulation and business-friendly environment in order to become a financial centre able to compete with Singapore and Dubai.
So, what have I brought home from the trip? Perhaps a couple of things. It is obvious that China has an image problem. In many democratic countries, including Sri Lanka, the opposition can hold against the government its connections with China, and that usually brings in votes. China has also done little to adequately explain its investments in Sri Lanka. Although much of the concern in India and the West is justified, it is also true that Chinese investments, especially in the Port of Colombo, are generating economic activity and jobs. It was also interesting to see how many of my academic colleagues had the perception that the Western media were not being fair to China. Finally, my feeling is that Sri Lankans might be sceptical about Chinese intentions but that if asked whether they would be better off without China, on balance the answer is clearly 'no'. Analysts at Verité Research, for instance, highlight that since 2007 the overall Sri Lankan debt in Chinese hands has only increased from 2% to 9%, while the volume held by international financial creditors via sovereign bonds has surged from 4% to 33%. Furthermore, in the latter case maturity is shorter and interest rates higher. Thus, China is seen as a more long-term and therefore more stable investor.
Overall, the feeling is that Chinese investment is putting Sri Lanka on the map (see the piece by Plamen Tonchev for EUISS) and that suddenly everyone –the Indians, Americans, Japanese and Europeans– is now interested in coming. The Governor of the Central Bank of Sri Lanka, Indrajit Coomaraswamy, has an expression to describe the situation: strategic promiscuity.