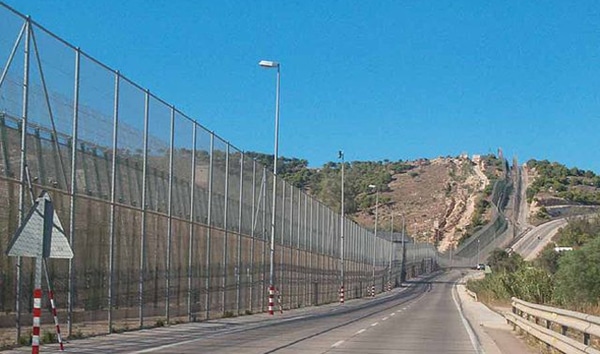 Andrés Ortega asks Corinne Balleix, Political scientist (Science Po, París) and author of La politique migratoire de l'Union européenne, and Ferruccio Pastore, Director of FIERI (Forum Internazionale ed Europeo di Ricerche sull'Immigrazione, Turin, Italy).
Corinne Balleix| Political scientist (Science Po, París) and author of La politique migratoire de l'Union européenne (Doc. Française, 2013)
For a few months now, Spain and Italy have been experiencing an increase in irregular immigration. After the tragic events off Lampedusa in October 2013, Italy has resorted to military action. However, the huge Italian military ships involved in the Mare Nostrum operation, which originally aimed to deter smugglers, have actually attracted many more small boats that Italian authorities end up having to rescue. On the other hand, the barriers set up in Ceuta and Melilla are subject to violent attacks by large numbers of migrants.
What European solidarity can Italy and Spain ask for and expect?
First, they can expect financial support. In 2013 Spain received around € 85 million from the European refugee-return and external-borders Funds, while Italy received around €130 million. They also can receive operational support from FRONTEX and from the European Asylum Support Office.
But they will not get a new reform of the Dublin regulation. In October 2013 –considering that in 2012 Italy had received 15.700 asylum seekers, Spain 2.565, Germany 77.500 and France 60.500– the European Council refused to modify the system of sharing out asylum seekers among member states.
Moreover, Italy and Spain will have to strive to apply European rules and avoid letting immigrants continue their way into other member states without registering their fingerprints. Otherwise, in the event of serious and persistent deficiencies in controlling the external borders of the Schengen area, internal borders might have to be reinstated.
However, perhaps it is time to reconsider all these ineffectual attempts to control borders and to make it possible to better organise legal immigration?
Ferruccio Pastore | Director, FIERI (Forum Internazionale ed Europeo di Ricerche sull'Immigrazione, Turin, Italy)
Whether or not a country's fate is determined by geography, being on the southern border of the EU certainly implies bearing substantial extra costs of both a political and economic nature. The principle of solidarity is formally enshrined in the European treaties, but no encompassing mechanism of burden-sharing is envisaged. Despite some specific EU measures (ad hoc funding and assistance from Frontex and the Asylum Support Office), the heavy costs associated with the management of mixed flows and Search and Rescue activities are still borne essentially by coastal border countries. For years, the issue was low on the Brussels agenda. The Mediterranean states, particularly Italy and Spain, wanted a greater solidarity, but claimed it in relatively vague terms and without a clear negotiating strategy.
With protracted instability in Libya, war in Syria and the tragic shipwrecks of October 2013, things are changing. It is increasingly evident that this is a structural European issue which cannot be dismissed as a transient emergency. In October 2013 this awareness pushed the Italian government to launch the operation Mare Nostrum, a costly (around €9 million/month) unilateral endeavour, but an effective one in terms of human security (11,000 migrants have so far been rescued). Hardly sustainable in the long run by one country alone, the political goal is nonetheless clear: gaining credibility in order to engage in a real negotiation on burden sharing. The reshuffled Dublin rules and the EU à la carte resettlement scheme allow for some very limited physical redistribution of asylum-seekers and other vulnerable migrants. Hoping to obtain more at times of short-sighted political selfishness is not realistic.
But the game of economic burden-sharing is still open. Extending and improving Mare Nostrum should become a common priority, based on the European budget. Cynical warnings against the possible magnet effects of a more effective European search-and-rescue strategy should now be ignored, although in the long run the issue will still be there. Some pilot programmes for the off-shore processing of asylum requests are worth experimenting, despite the huge political and operational difficulties. More fundamental and stable responses, however, cannot be envisaged except in a framework of a radical upgrade in the EU's foreign-policy engagement in North Africa and the Sahel. Until then, tensions between border- and core-states will remain endemic, at the expenses of migrants' rights and of what –on paper– are European values.