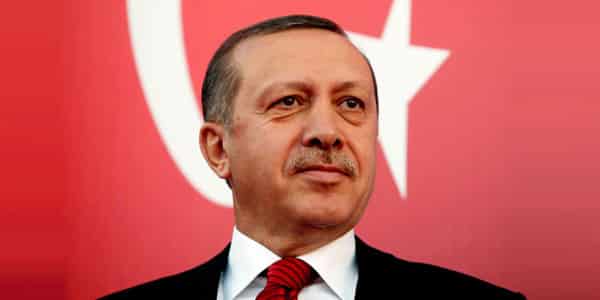 Turkey is moving further away from the West and getting closer to Eurasia, including Russia. President Recep Tayyip Erdoğan's discourse is becoming steadily more anti-Western and anti-European. He recently claimed that the Turks had reached America three centuries before Christopher Columbus. He added: 'Those who colonised America for its gold and Africa for its diamonds, do the same now in the Middle East for its oil, and with the same dirty plot'. Although oil is also an issue for Erdogan, who has called for Turkey to 'break with the role assigned to us by the West in the global system'.
Alarm bells have sounded off in Washington and Brussels. The new High Representative for European Foreign Policy, Federica Mongherini, accompanied by the Commissioners for Enlargement and Humanitarian Aid, visited Turkey last week in one of her first trips outside the EU. She considers the relationship 'strategically important' and has expressed concern that Ankara's degree of 'alignment' with the EU 'has never been so low'. Turkey has moved from supporting 80% of the EU's positions on foreign policy to backing only a third of them.
The main concerns relate to Turkey's lack of cooperation in the fight against the Islamic State (IS or ISIS) and to its closer relationship with Russia –its largest trading partner after Germany–, heightening the fear that this might undermine the effect of EU and US sanctions against Moscow. With respect to IS, Turkey is accused of allowing foreign combatants from Europe and North Africa free passage through its territory. For Ankara, and in this it differs from Russia, the priority is not so much IS than bringing down Bashar al-Assad's regime in Syria, which it considers more dangerous. This would also clear the way for an oil pipeline from Saudi Arabia and a gas pipeline from Qatar. Erdogan aims to make Turkey an indispensable energy pivot for the entire region, from Russia and the Caspian to the Gulf. It is from this perspective that Putin's recent offer in Ankara must be understood: after renouncing the construction of South Stream –the southern European pipeline–, he now aims to install a hub between Turkey and Greece from which to supply Russian gas.
But there is still more ado. Russia is to build Turkey's first nuclear power plant. And Putin, who has announced a gas price reduction for the Turks, is also mediating Turkey's entry into the Shanghai Cooperation Organisation (comprising China, Russia, Kazakhstan, Kyrgyzstan, Tajikistan and Uzbekistan); that is, superimposing a highly Eurasian vision on a NATO member. Turkey is seeking a new role in the region and this now appears to have become the new Great Game.
Mongherini's visit does not seem to have been too productive, while Britain's Prime Minister, David Cameron, subsequently travelled to Ankara to try to convince the Turkish government to support the fight against IS terrorism. Additionally, the dispute over Cyprus and the lack of progress in negotiating its accession to the EU make practical relations between the latter and NATO more difficult.
Who is to blame for the loss of Turkey, a crucial hinge country? Much of the responsibility is of the Turks themselves and their increasingly Islamist and anti-Western government. But another large part can be laid at the Europeans' door, since they have been playing around with Turkey in its entry negotiations, especially France and Germany, who do not want a process that has been stumbling along since 1999 come to any sort of successful outcome for Turkey. Frustration with the EU has alienated Turkey not only in geopolitical terms but also in democratic ones, given the lack of sufficient progress and, in some cases, even regression in terms of the rule of law and freedoms. The recent arrest of journalists critical with the regime, among them the editor of Zaman, are an example. But there appear to be no signs that the EU is considering correcting its course.