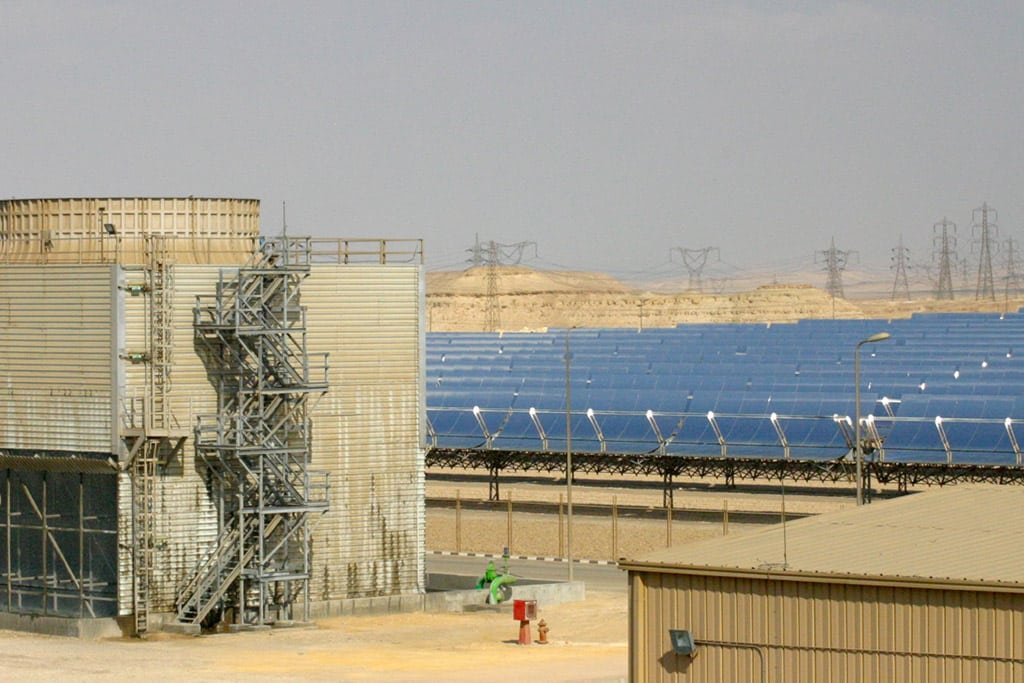 In recent months Europe has significantly increased its decarbonisation ambition. The European Commission pushes to make Europe the first carbon neutral continent by 2050 and the European Parliament has just voted to increase the EU wide target from 40% to 60% emission reductions by 2030 (compared to 1990). This would mean that in the next thirty years on average every sector of the economy will need to reach zero emissions. Some sectors, however, will come close to zero way before that. The power sector, for example, has progressed far towards decarbonisation already: driven by public support schemes renewable power-sources have seen a dynamic expansion from 23% in 2010 to 40% of all electricity generation in the EU-27 in the first half of 2020, with wind and solar more than tripling from 6% to 21% over the same time period. This expansion also contributed to strong cost reductions for these technologies. Recently the IEA announced that electricity from solar PV is now the cheapest form of energy in history. Thus, it makes sense that the rapid expansion of wind and solar power continues to be at the core of the current EU Member State energy strategies as well. Indeed, some government voices already hint that for example Germany should aim to increase its recently implemented 65% reduction target in the power sector up to 75% or 80% by 2030 in response to the increasing European ambitions. At this rate it seems feasible that the power sector of many Member States could come close to reach zero emissions sometime in the 2030s.
While this sounds very promising, energy models tell us that investments in intermittent solar PV and wind alone will not be sufficient to reach full decarbonisation. To reach this goal, while securing supply at all times, we will require expansion of other technologies as well –especially once we get serious about phasing out the last remaining flexible fossil generators such as natural gas combined-cycle power plants. New flexibility options include building additional transmission infrastructure and cross-border interconnectors to balance intermittent generation in different regions, expanding energy storage for hours weeks and months, or to install additional zero-emissions dispatchable generation capacities –for example, biomass or concentrated solar power– a strategy that Spain has emphasized in its National Energy and Climate Plan (NECP). Very different system designs are possible at comparable cost. Should we build large wind-parks at the best locations or emphasize decentralized self-sufficient systems? Do we strive for regional, or national autarky or do we work together with our European and non-European neighbours? Important trade-offs need to be addressed and decisions need to be taken. In parliamentary democracies we expect these kinds of normative questions to be answered during the legislative process .
In a recent open access journal article building on the results of our Horizon 2020 project Market uptake of Solar Thermal Electricity through Cooperation (MUSTEC) funded by the European Commission we analysed the ideological differences in the climate policy decision space in parliamentary parties in the EU's four largest electricity markets: Spain, France, Italy and Germany –by mapping the envisioned energy and climate policy pathways of selected government and opposition parties towards 2050. In the case of Spain and Germany, we also compared the results to representative citizen polls. The political parties were categorised according to three distinct energy transition logics that prefer different organizing principles of the power sector. In the state-centred approach, the task of planning the energy transition is left to experts and policymakers, who prescribe how exactly grid expansion, or the nuclear and coal phase-out should proceed. In the market-centred strategy, market actors are trusted to determine the specifics of the future energy system and the government's role is limited to defining the boundary conditions for the transition. Grassroots-centred strategies, by contrast, aim for a decentralised, citizen-led energy transition. The study shows how the three approaches result in a range of national climate targets, renewable electricity targets, and the flexibility preferences of government and opposition parties.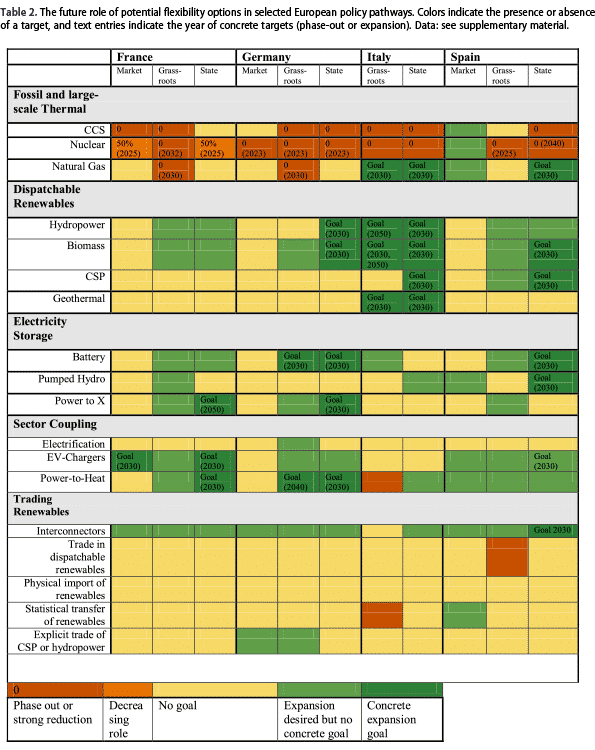 Across the political spectrum, we found a similar level of ambition regarding decarbonisation and ambitious expansion of renewables among parties and citizens alike.

Thus, contrary to our expectations, the different political ideologies had a limited impact on energy policy preferences. All three pathways types foresee more stringent decarbonisation targets over time, ranging from 75% to 100% by 2050 (compared to 1990), thus most parties will need to reflect their own ambition in response to evolving EU decisions. While there is no significant ideologically motivated difference in overall ambition, the decarbonisation targets set by the market-centred strategy are somewhat lower (75% to 80% by 2050) than those of the grassroots-centred (85% to 95%) and state-centred (75% to 100%) pathways. Regardless of the decarbonisation target –grassroots, state-centred or market-centred– we found that none of the parties has developed convincing plans for complete power-sector decarbonisation beyond the rapid diffusion of low-cost fluctuating renewables. None of the pathways elaborates on how to ensure a stable and reliable future supply of electricity in the absence of sunshine, wind and carbon emissions. With the typical planning horizons of infrastructure projects and technology development, the European debate on the preferred options should start sooner rather than later, especially if Green Recovery plans from the COVID-19 pandemic speed up renewables' deployment. To allow for that possibility and to enable the required debate on plausible alternatives, governments and opposition parties alike now urgently need to present plausible policy pathways for full decarbonisation. For the rapidly emerging renewable electricity system, flexible technologies are an issue that needs far more political attention.