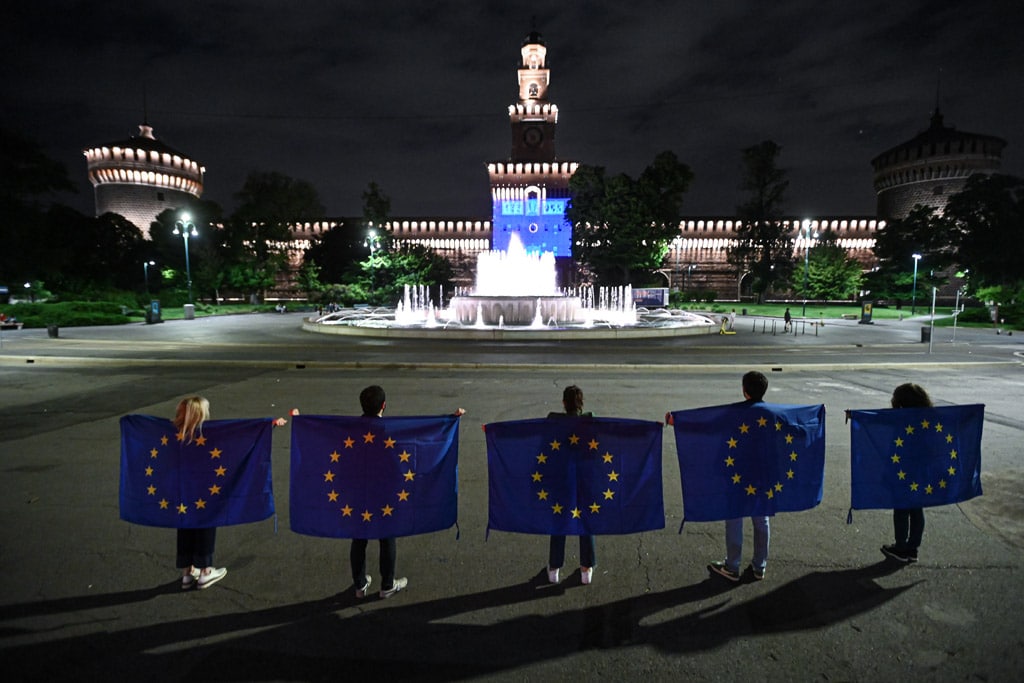 May 2021 has arrived loaded with news in the European Union's endeavour to respond to the great tectonic plates which are underway transforming the future of European citizens, its institutions, as well as its internal and external coherence in the world. These two novelties are the launch of the Conference on the Future of Europe –which will last until Spring 2022–, and the unveiling of the list of "Ministers of the Future" (Ministers4Future), to whom Commissioner Maroš Šefčovič has convened next month, representing the first EU-wide Foresight Network within the framework of the 2020 Foresight Report, launched in September last year. In the EU's quest to build public trust, both initiatives present opportunities and challenges to learn constructive lessons from.
The Conference on the Future of Europe
The objective of the first is to give a chance to citizens to voice their demands and opinions on EU's various fields of action, in order to make institutional improvements, public policies, and also to seek new mechanisms to be closer to the European population. To this end, a multilingual digital platform has been launched where they can participate, and "citizen panels" have been organized. However, as some Brussels think tanks acknowledge, there is no full clarity about the goals of the conference. For now, some issues have not entered the agenda, such as the treaty change, one of the main factors for institutional development, which is one objective that this Conference looks forward to. The start of the conference was postponed several times, and expectations about what was being sought by this conference differed between the Council, the Commission and the European Parliament.
According to the participatory digital platform, in the first three weeks 11,000 people participated in, contributing with more than 2,500 ideas on several aspects of the EU. Most participants are activists with clear, well-defined demands. Stefan Lehne, from Carnegie Europe, states that this communication channel does not represent and engage the "average citizen" –defined as the person which does not usually get involved in EU affairs, neither politically (pro-European, anti-European, euro-sceptical, among others) nor in terms of policy (advocating for a specific topic). An additional question is based on how ideas obtained from these citizen panels will be followed-up.
This scenario raises a question that is not new and which the European Union has been asking itself for many years: How to approach citizens? How to make it feel part of the European mission? The institutions themselves recognize that the technical nature of some issues makes citizen participation difficult. Needs derived from the COVID-19 pandemic have understandably forced resources to be shifted and devoted to the critical juncture.
EU's foresight: a multi-level outlook
This being said, the truth is that the EU was not lagging behind with its own question. In September 2020, it published its first-ever Foresight Report, in which it seeks to incorporate the methodology of strategic foresight into its work to ensure that the Commission makes full use of the information and research to future-proof its policies, as well as strengthen the culture of preparedness and anticipatory policy-making. The spirit is to work towards transitions which are green, digital, and fair from social –societal– and economic perspectives.
EU's foresight framework is still at an early stage –as it is only a few months old. At present, the first EU-wide Foresight Network is made up of government members, with a top-down approach, with the list of "Ministers of the Future", whose members are mostly Ministries of Foreign Affairs and the EU, with some exceptions. It is understandable and positive, since putting together an entire, whole-of-the-system European planning and anticipation structure throughout all Member States is not a straightforward task, and it requires institutional instruments to make it actionable. Thus, the next step on the horizon should be to create two other network levels: one aimed at think tanks in each Member State, and the other aimed at civil society's representatives. The report implicitly envisages this idea, especially when it comes down to the proposal of "resilience dashboards" –in which think tanks may greatly contribute to with significant added value to EU's endeavour in this regard.
Going down to the ground: citizen trust in the EU's digital arena
As remarked, the EU seeks to involve citizens through various mechanisms, but it is not always a straightforward task. Technology governance adds another layer of uncertainty on this issue, thus posing traditional challenges in creating citizen trust in the work of the EU, but also many new ones given the still early developments in "governing" technology by Member States.
According to the latest survey from the Munich Security Conference, "A European Survey on Digital Trust: Error 404 – Trust No Found", 42% of European citizens think that their respective countries are too dependent on foreign technology providers, even when they come from other EU's countries. This distrust is greater when the suppliers come from the US (50%) and China (54%), but the percentage with regards to EU Member States is still significant. This trend among Europeans also occurs when asked about European governments as such: when asked how much confidence the respondent has in the ability and willingness of "other EU member governments" to protect their personal data, French citizens do not trust other European governments (42%), and the Germans follow the same trend (43%). Italian citizens are more divided, with 37% highly distrustful of other European governments, but 22% highly trusting of them. A similar case occurs with Polish population, of which 25% highly trust other EU's Member States.
This example shows that, if the challenge of generating trust and citizen participation in the EU was already greater, it still increases with a more recent case such as technological governance. The European Democracy Action Plan is a positive step forward in addressing some of the most pressing issues which may endanger the "structure" of democracies, such as disinformation or the integrity of electoral processes, where the digital world also plays an essential role in shaping citizen trust. Anticipatory democracy is necessary. Institutional mechanisms developed by the EU are a positive development, but still they will require greater precision so that its objectives may be materialized.
Public trust is a key factor in ensuring EU's sustainability, legitimacy and credibility. It will be a sine qua non condition for its long-term internal sustainability, as well as its international projection: the image and reputation of the EU as a united bloc.