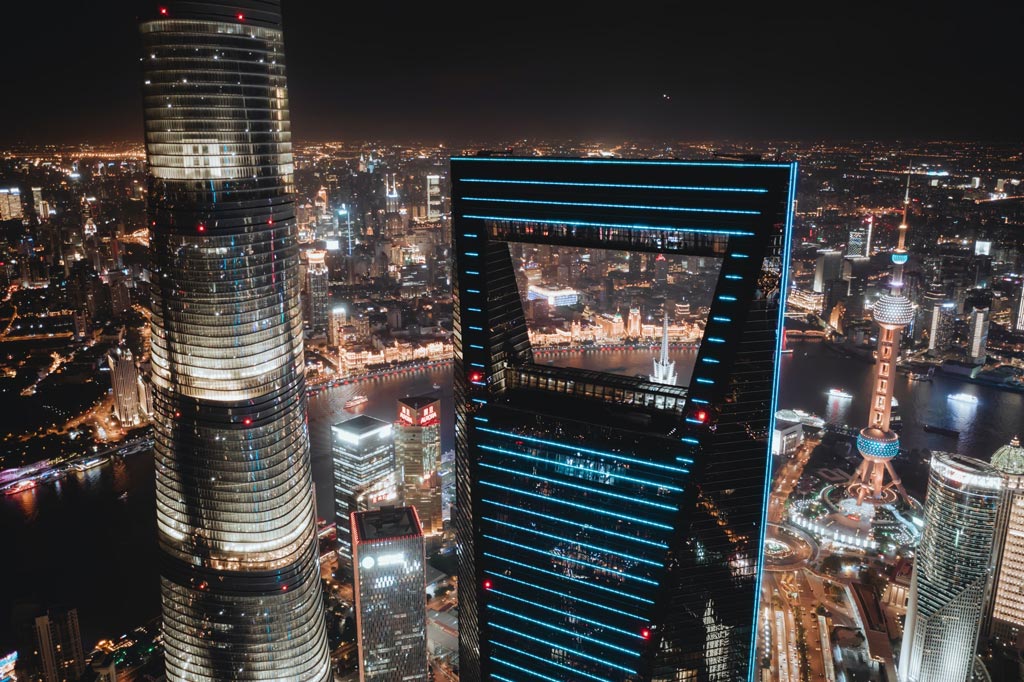 China, through its Digital Silk Road (or DSR) aims to helping middle-income and developing countries to bridge the digital gap. Its goals: strengthening Internet infrastructure in other countries, deepening space cooperation, joint technology standards development, and the improvement of efficiency for security and police systems from their partners.
The European Union is already paying attention -although to a limited extent- to China's digital connectivity programs in the Global South, such as data centres in Sub-Saharan Africa. However, the emphasis placed on China's growing presence in LATAM countries is far from enough. This is strategic to both the EU and Spain, in terms of technology policy -and politics.
Unlike in Sub-Saharan Africa, there is no EU-led or funded program exclusively devoted to digitisation for development cooperation in LATAM countries. In December 2020, the European Commission's President, Ursula von der Leyen, announced the official launch of the first-ever Digital4Development Hub. 11 Member States have joined it, including Spain. Just a single operational regional component has been announced, the African Union-European Union D4D Hub, which looks forward to creating permanent multi-stakeholder dialogues, joint partnership agreements, and investments promotion in the African digital economy. However, still there are no plans –at least, publicly– to undertake the same with Latin American and Caribbean countries, a region which is an important partner in trade, renewable energy, investments, and cooperation.
This should be a priority for both the European Union and Spain -not only in terms of development cooperation. Reasons are several.
China's Digital Silk Road in Latin America and the Caribbean
While the Digital Silk Road –initially announced as the Information Silk Road–was introduced for the first time in a 2015 White Paper released by several institutions from the Chinese government, it was not until 2017 when the Digital Silk Road included South America –and not Latin America and the Caribbean– as one region of interest for development cooperation within this China's strategy. A few months later, in January 2018, the China-CELAC Forum formalized the entry of CELAC into the Belt and Road Initiative (BRI). Since then, BRI programs, including the Digital, are being deployed in the region.
Before 2015, China was already a solid investor in LATAM's technology sector, especially in the telecommunications sector. For instance, Huawei received US$240 million from Costa Rican Electricity in 2009, or US$300 million for the building-up of satellites in Bolivia in 2013.
With the Digital Silk Road, what differs from this pre-2015 era is the fact that now it is complex to find a comprehensive or closed list of projects. There are no official criteria released on whether a project is or is not part of the BRI. Although some megaprojects are usually financed through loans from banks such as EXIM (Export-Import Bank of China), there is no pattern to follow.
On the other hand, just a few LATAM countries have subject-matter programs on investments, strategies, or roadmaps which are exclusively devoted to digitisation: either infrastructures and services, or purely skills. Of these few countries, some are remarkable, such as Brazil's Plan on the Internet of Things, and Chile's Strategy on Smart Industry. Most countries have joined up and created eLAC, an alliance aiming to promote a LATAM-wide Digital Agenda to be implemented nationally. However, still data monitoring and gathering on Chinese Digital Silk Road's presence in the region remains a challenging task.
Effects in the European Union
The European Union is affected by these trends in many ways. In LATAM, the telecommunications sector is the leading strategic domain for the region in technology policy. Three leading companies in 5G hardware development and deployment in LATAM are Huawei, and two European companies: Ericsson (Sweden) and Nokia (Finland). However, Huawei has stepped on the accelerator in the last years, and its agreement package and deployments already outweigh the total amount by Nokia and Ericsson jointly. Additionally, Huawei has agreed on services for 5G –last generation technology–, while both European companies, despite some exception, are still working on 4G services. In 2020, both Nokia and Ericsson already stated that they felt excluded from negotiations on 5G requisites in the European Union, and they asked for greater support from the side of Member States, in order not to lose global competitiveness.
However, 5G is not the single technology to have in mind. Submarine cables are a strategic asset for China. China Unicom and Huawei Marine Networks announced in 2017 an agreement with Brazil to build a submarine optic cable fibre across the Atlantic Ocean which would connect Brazil with Portugal, through Cape Verde. A similar project was finished in 2108 between Brazil and Cameroon. Artificial intelligence facial recognition cameras have already been object of agreements between ZTE and the Bolivia's Citizen Security Program, as well as with the Jujuy province, one of the poorest regions in Argentina.
The presence of Chinese critical technologies connecting LATAM countries with Europe and Sub-Saharan Africa, as well as market loss by some European companies, should be a wake-up action for the EU to constructively move forward strategic policies. For example, when Chile announced a possible submarine cable agreement with China, which would have connected Chile-Auckland-Sydney-Shanghai, the U.S. government rapidly reacted, including Mike Pompeo's visit, former Secretary of State, to Chile. Shortly after, Chile announced the route had changed and it would end in Sydney. Additionally, the submarine cable supplier was substituted by NEC, a Japanese company.
A step further
This scenario raises the need for the EU to articulate its LATAM strategy in two directions: in terms of intensity, and of scope. The EU should step up existing capabilities and tools from the European External Action Service addressed to the region. Among other measures, EU diplomatic delegations in LATAM should receive subject-matter training on technology policy, as well as to establish flagship embassies which serve as the Point of Contact and Coordination in the region. In Brussels, a new strategy with LATAM should be reconsidered, with greater support to European companies, even if by means of some tools to help them acquire higher competitiveness in public auctions and tenders.
Spain's role is paramount. A Spain's strategy on technology policy should include a specific outlook on the country's ties and strategic interests with LATAM, alongside delineated measures for China's positioning in this regard. If historical ties, cultural understanding, and economic investments have been recurrent issues, then technology policy should not be left behind at present times. As some experts remark, in this "technological triangle" between China, LATAM and Spain–, it will be essential for Spain to articulate instruments –technology diplomats or trainings on this matter– as well as capabilities –i.e. including new workstreams at ICEX Offices. Additionally, Spain should propose, create, and lead a European agenda in the European Parliament as well as in negotiations at the level of the EU Council.
On balance: in the midst of China-US rivalry, the EU and Spain should not overlook the importance of Latin American and the Caribbean in the global technology policy arena. It would be an error not to do so.