Monday, 2 December 2019, 16:00h – 18:00h. Elcano Royal Institute, Príncipe de Vergara, 51, Madrid.
Roundtable organised by the Elcano Royal Institute with the presentations by:
Stefano De Clara (@StefanoDeClara), Director for International Policy of the International Emissions Trading Association (IETA).

"Modelling Article 6 – The importance of international cooperation in developing". 2 December 2019 · Download PDF
Luis Cabra Dueñas, Executive Managing Director of Technology Development, Resources and Sustainability, Repsol, on "Repsol's roadmap for the energy transition".

"Repsol's roadmap for the energy transition". 2 de diciembre de 2019 · Descargar PDF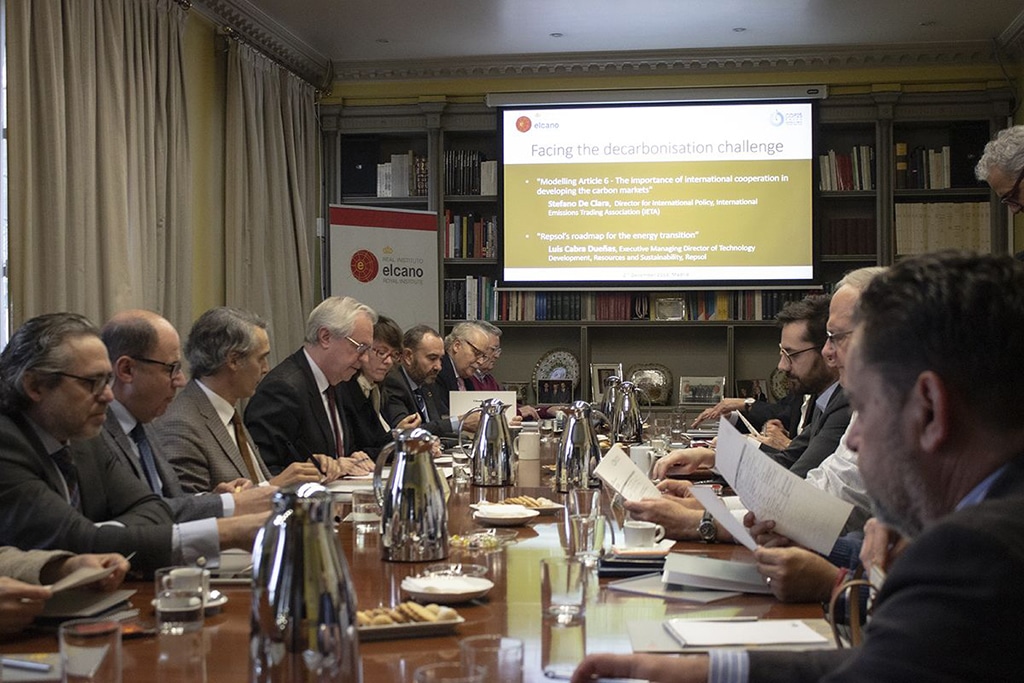 © Elcano Royal Institute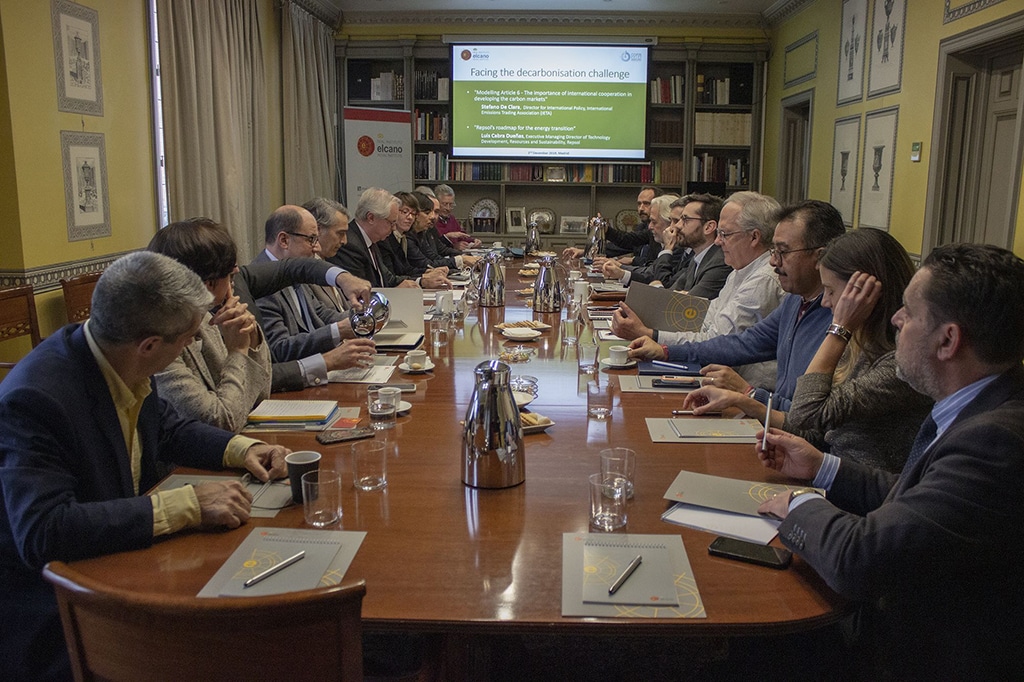 © Elcano Royal Institute