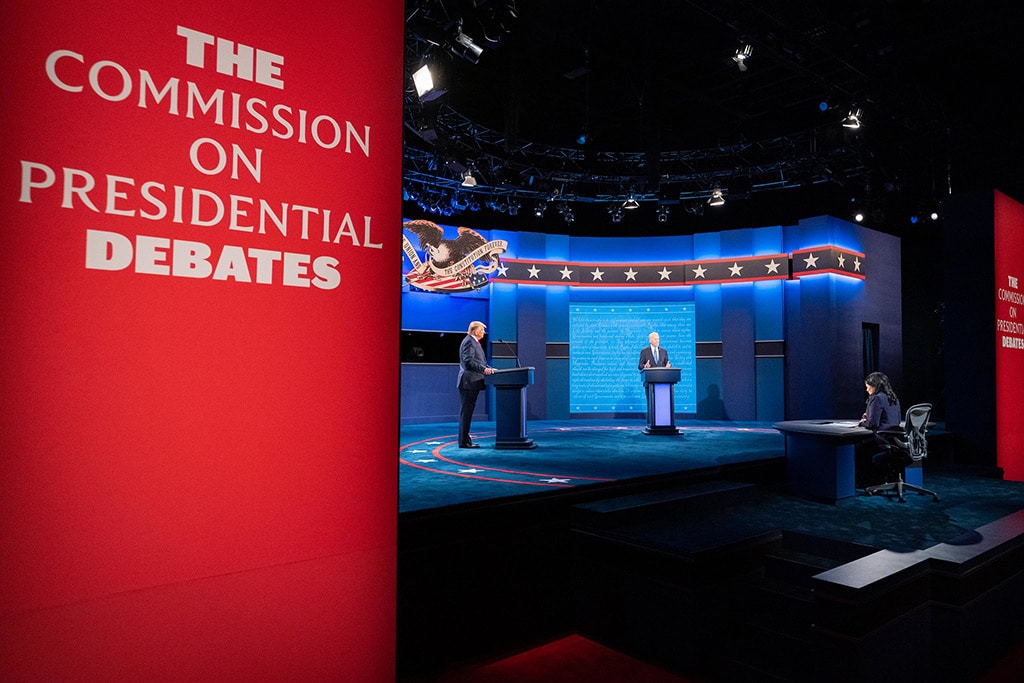 In the midst of the daily over-mediatisation of the United States presidential elections in November 2020, technology and digital policy is off the radar or, at least, a second-order issue within both Democrat and Republican Parties' political campaigns. However, this is an unquestionably important issue which need particular attention due to subsequent effects it may have in both foreign and domestic policy, as well as current hot topics such as digital economy platforms regulation and fundamental rights' protection.
Technology and digital policy have been approached by both President Donald J. Trump and the Democrat candidate, Joe Biden, but variably and in a disconnected and unclear manner. Joe Biden has addressed the Democrat technology agenda in greater detail, but it is limited to a specific number of policies. Trump has rather made statements about nearly all cases, but by means of a generalist approach. Both have indeed politicized this issue, but Biden is the case that has as well talked on it from a public management perspective.
Both Democrat and Republican proposals are not always mutually exclusive or different. There is consensus in some points –such as the need for rural broadband–, agreements on the problem but not on the ways to proceed –federal participation in technology research and development–, and dissent over challenges –such as the arrival of high-skilled immigration to the US.
Differing approaches in technology and digital foreign policy
Overall, the near future of globalisation might be defined by the election winner's approach to digital and technology policy. Less than a week ago, the White House released the first-ever US National Strategy for Critical and Emerging Technologies, which lays the foundation for the transformation of technologies into innovations, as well as its use as a strategic asset with three goals: to become a global technology leader, a global technology risk manager, and a technology peer with its Allies. However, the machinery to achieve this goal differs between both candidates.
With regards to trade policy, Biden and Trump agree on the need for a tougher attitude vis-à-vis China's technology strategy: in data governance, products development such as semiconductors, raw materials' refining –such as lithium– which is included within technology components at a later stage, or commercial agreements on 5G and AI. Divergence comes out in the 'how' point: Trump promotes a unilateral, coercion-based roadmap –albeit not always successful- with new measures such as TikTok's bank –the Justice Department has temporarily ruled out this decision–, or restrictions on Chinese technology's commercial agreements with federal departments –what has triggered US technology companies' opposition to this US government's decision. Biden opts for the multilateralism approach and a greater competition –but not confrontation– with China.
This search for alliances opens up a new dimension in the electoral campaign concerning Internet governance. Trump's Administration launched the "Clean Network" initiative, which restricts malign actors –the Chinese Communist Party is labelled as such– from personal data and sensitive confidential storage, their presence in online stores, the use of applications, and other types of participation in US clouds and carriers. The Democrat Party fears that this endangers the already worrisome "split Internet" which is happening in China –with the Great Firewall– and Russia –by means of its system of systems and "digital borders". Building upon this, Biden has committed to multilateralism as the appropriate pathway to build up an open, free, safe, and stable Internet, as well as to slow down the increasing assertiveness towards non-democratic countries' proposals on cyber sovereignty.
A topic which remains important but has not been extensively addressed is encryption –the bedrock of data privacy. Neither Trump nor Biden have talked on it in great detail, but Biden has stated that the United States should include privacy standards which are "not unlikely the Europeans", expressing an apparent appreciation of the European Union's General Data Protection Regulation. Trump has not defined yet a strong position on this, but in 2016 he criticized Apple for opposing a government order to assist with decrypting the mobile phone of one of the San Bernardino shooters. This alleged Republican support of agile personal data decryption with federal orders matches with the recently US government-released international statement which stated that "safety public cannot (always) be protected without compromising privacy". This document has a significant geopolitical nature: it has been signed up by intelligence-sharing Five Eyes alliance –Australia, Canada, New Zealand, United Kingdom, and United States– alongside India and Japan, current China's technology rivals in the Asian region. A straightforward example is Chinese applications' restrictions in India, as well as the Japanese "Osaka Track" initiative, which seeks to promote international data flows under the trust principle.
Digital economy platforms' regulation is another topic that has not been profoundly addressed in the electoral agenda. However, both candidates are supportive of the limitation of Section 230, a provision of the Communications Decency Act, which provides immunity from civil liabilities for information service providers that remove or restrict content from their services. The goal is to improve antitrust law enforcement regulation against larger Internet providers. Trump criticizes this allegedly unilateral content moderation by each company and potential anti-conservative biases. Trump similarly argues that these companies are "either strongly regulated, or they will be closed down". This measure has been strongly criticized by legal experts because the President does not have legal authority to conduct this. On the other side, Biden criticizes the Section 230 as well, but from the perspective that regulation will prevent users from being victims of disinformation and hate speech –following the consumer welfare principle. Biden is highlighted as the only Democrat candidate who has asked for the immediate revocation of the Section 230, alongside Kamala Harris, the Vice-president candidate and former California Attorney General, Silicon Valley's home. Both seek a digital economy that approaches both social justice and technology company's interests abroad, such as in the European Union, wherein safeguard measures and regulations on Big Tech are over time increasing.
Technology and digital policy as an own, single policy
Some issues remain unresolved, such as how different prevention measures on foreign interference in the electoral process would be for both candidates, specific measures on Smart Regions' interconnectivity, the scope of federal support to technology companies' influence in other regions such as Latin America and the Caribbean, or greater details on spectrum policy and tax policy. Many topics will be shaped once the new executive settles down. However, technology and digital policy are gaining terrain within electoral agendas and, unless it is considered as an own, single policy, consequences might be critical for both the understanding of democracies as well as multilateralism and geopolitical competition.