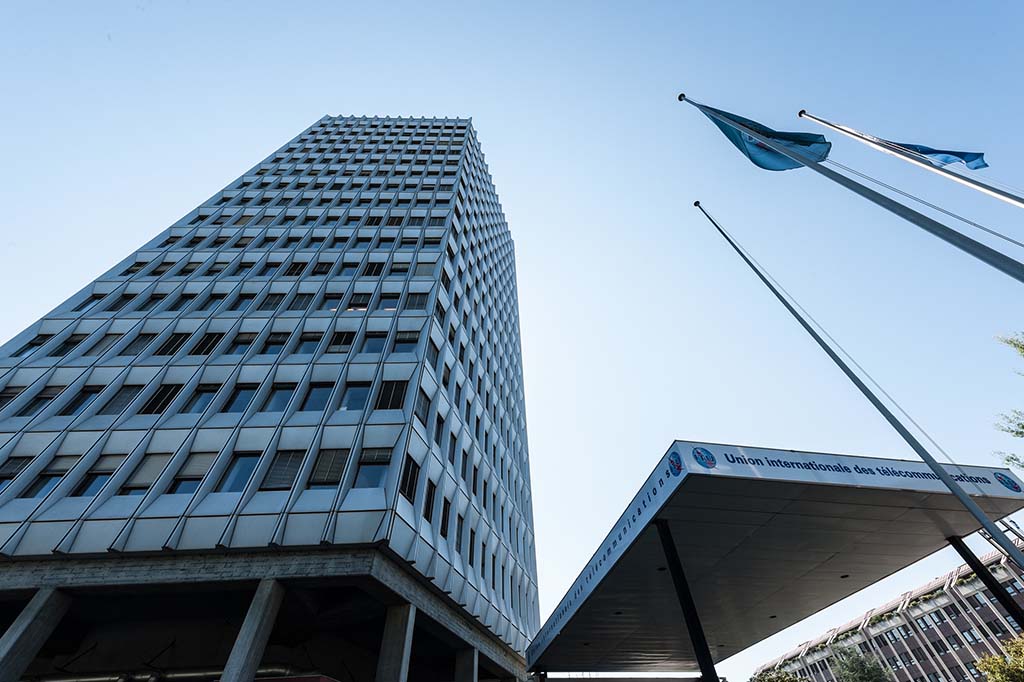 By the end of 2022, ballots will be closed, and the United States and Russia will know which of their candidacies achieves the leadership of what has been called one of the "most important international organizations the world has never heard of": the ITU, or International Telecommunication Union, currently headed by Secretary General Zhao Houlin, from China.
The mandate is to facilitate and ensure international connectivity; to make decisions on international regulations for aspects related to information and communication technologies (ICTs), communication networks, technologies such as satellite orbits or electromagnetic spectrum security; and to agree on and develop technical standards to reach communities experiencing a low degree of digitalization, including rural areas and developing countries.
This United Nations agency, with 700 staff and 350 million euros budget in 2020, has two types of membership: a total out of 193 Member states, and an amount of 900 members from the private sector which are part of the decision-making tables –study groups. These groups propose recommendations, which inform the resolutions which subsequently, in the event of receiving a unanimous vote, become international law, thus being enforced and implemented at the national level framework.
The ITU as platform for power
The idea that an issue such as the type of information which may be accessed when a user opens an Internet browser is agreed upon at the ITU level explains why this organization has acquired a significant layer of power and geopolitics, which is however not always directly visible. ITU governance model helps explain these back-and-forth forces traction: in addition to the General Secretariat and the Council, ITU has three main technical sectors (T, R and D) where study groups and conferences meet every four years to review progress and propose recommendations.
Technical sectors at ITU
Mandate
Geopolitical approach
ITU-T (Telecommunications Standardisation Sector)
Establish international standards on Internet connectivity and 5G technology.
At the March 2021 Assembly, China's Ministry of Industry and Information Technology, Huawei, China Unicom and China Telecom proposed a new standard for core Internet governance ("New IP"). The proposal defines the current US model as "unstable" and "vastly insufficient".
ITU-R (Radiocommunications)
Radio systems management, satellite ownership, and electromagnetic spectrum sharing in third countries.
Presence of Chinese companies is greater than that of the US in this group, although the US seeks to gain influence in parallel standards organizations (SDOs) also taking over agendas and building possible alliances with other countries.
ITU-D (Development Sector)
Technical and capacity services in developing countries to ensure digital connectivity.
Current Director is Doreen Bogan-Martin, originally from the United States and one of the two candidates to lead ITU as a whole from the General Secretariat in 2022 ballots.

ITU-D decides on the plans and instruments to bring connectivity into developing countries, under which standards (i.e., security), oversight mechanisms, and their alignment with SDGs.
Source: the author (2021).
In this sense, the ITU plays an important role in who will lead certain technologies and applications touching on the political, economic, military, and daily life, and under which principles. Technical standards, which have a clearly geopolitical layer, are those that make it possible to call from one cell phone to another, even if they come from two different manufacturers. Deciding on a consensual and integrative model –and not breaking it into two totally different models between China and the US – will also have security implications for supply chains and cross-border products exchange.
This will have implications for cities to be not only smart, but also safe; and to ensure the facial recognition management, as the EU postulates by banning it except for exceptions of significant public interest, its use already in cities in all regions, or the effects it may have for digital repression.
The scope of digitisation plans, infrastructure development, or which countries will train developing states to ensure cybersecure critical infrastructure also goes beyond the purely technical. This may be seen with the current competition between China's Digital Silk Road in Sub-Saharan Africa and Latin America and the Caribbean; U.S. companies' strategies in the first region; joint exercises to fight against disinformation in Africa, or the new technological layer under the Quad Alliance umbrella with Australia, India and Japan; also, the incorporation of single pillars on digitization within the European Union's regional strategies with Africa and the Indo-Pacific (although not yet in Latin America and the Caribbean, despite clear needs and opportunities which are existing).
Setting the scene
This idea of the ITU as a space of power is not unique. In recent years, technology has become a geopolitical asset that may determine power rebalance globally speaking, as well as the framework of international security and respect for human rights. It will also have implications on coalition-building vis-à-vis certain issues touching upon technologies, either directly or indirectly.
This explains the shift by which, if in 2010 a member of the US delegation to the ITU stated that the agency had a "limited place in the Internet ecosystem", in 2017 the ITU was included within the US National Security Strategy as a place to have a more proactive approach on, due to its strategic positioning to promote US interests globally. It also explains why China is conducting more effective campaigns to position nationals in top management positions in international organizations, such as ITU, ICAO (for civil aviation) or UNIDO (for industrial development in developing countries).
But it is not all about the US and China. Russia has felt excluded by not being invited to President Biden's 30-country meeting to address ransomware cyber threats. Spain has not been invited either, despite ranking fourth in the ITU's 2020 Global Cybersecurity Index which lists most cyber-mature countries.
Technology governance will also be part of the Summit for Democracy, organized by Biden and Harris in early December this year, where disinformation, Internet manipulation and other threats will be discussed. Meanwhile, some global forums seeking peace and stability in cyberspace are taking to helm for ideas on a Digital Non-Aligned Movement (DNAM), although this model may be limited due to the high degree of dependence of on many countries' technologies and materials.
In conclusion, technology governance goes beyond ITU, but the truth is that much of it is centralized under this umbrella. In October 2022, more than 100 countries will convene in Bucharest to vote for one of two candidates: the US Doreen Bogdan-Martin (current ITU-D Director General and aspiring to the General Secretariat), who is receiving support from US Big Tech, with a growing presence in many small developing countries which might eventually determine the vote in favour; or the Russian Rashid Ismailov, former Deputy Minister of Telecommunications and also former Huawei executive.
An ideal option would be consensus between different visions. However, the current context is marked by the increasing balkanization of technology –an issue which should make all parties rethink about whether it is desirable. Stakes are high.