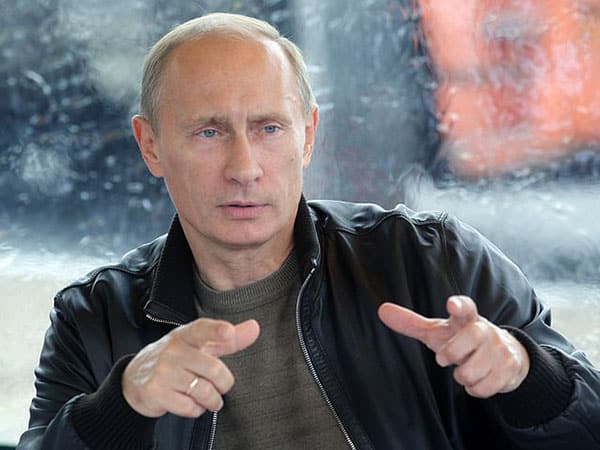 Not only Russia, but Vladimir Putin himself, is gaining influential supporters in Europe. The political extremes –should they be called populists?–, especially on the right, are pro-Putin. To the left, the triumph of Syriza has reinforced Greece's usual pro-Russian stance which, of course, also has a religious basis in Orthodox Christianity and is bolstered by strong business connections and a weighty Russian content on Greek television. According to a Gallup poll, 35% of Greeks support Russia's political leadership compared with 23% in favour of Europe. Cyprus, with its close ties to Greece, had become a financial centre for money fleeing from Russia, so much so that Moscow had to come to the rescue of Cypriot finances when they collapsed, before the intervention of the ECB and IMF. The Greek Prime Minister, Alexis Tsipras, who has spoken to Putin these past few days, has ruled out asking for Russian help 'right now'. This could be a way of putting pressure on other EU countries and institutions. But it is not merely an empty threat, since the Russian Finance Minister, Anton Situanov, has said that if Greece were to ask for help, Russia would 'definitely consider it'.
There have been meetings before between ANEL, Syriza's partner in government, and Alexander Dugin, the Russian ideologue of the Eurasia concept. Tsipras has accepted meeting Putin in Moscow on 9 May, VE day, the anniversary of the Allied victory in Europe over Nazi Germany. It is no coincidence that it was in Nicosia, during Tsipras' first trip abroad after coming into office, that he and his Cypriot counterpart expressed their intention of serving 'as a bridge of peace and cooperation between Europe and Russia'.
Meanwhile, the digital version of Pravda in English, the privately-owned daily that has retained the name of the Soviet era's official newspaper, has described Podemos as a 'pro-Russian party', perhaps because Pablo Iglesias has proposed that Spain leave NATO and denounce its bilateral agreement with the US, besides criticising the Transatlantic Trade and Investment Partnership (TTIP) being negotiated by Washington and Brussels. Podemos has a clearly anti-American discourse. Nevertheless, Iglesias has not rushed to Putin's defence, although he has criticised the 'coup' in the Ukraine and the rise to power of the 'neo-Nazis' in Kiev –which Tsipras had also done before–, has asked for a peace agreement and opposed sanctions and what he calls the 'double standards' employed by the West against Russia. In any case, many in Spain feel the same way, despite not particularly liking Putin: according to the Elcano Royal Institute's latest Barometer, the Russian President is the worst-rated international leader (2.4 of 10) by Spanish public opinion, although that was before the EU adopted its sanctions and the war in the Eastern Ukraine was reignited. Iglesias considers it irresponsible, as he said in an interview to the Russian news agency Novosti, for the EU to renounce its own 'foreign policy and take what NATO says, and if not go and tell the Spanish farmers who are suffering Russian sanctions'. On another occasion, Podemos's leader explained that 'in geopolitics the left and right don't work. That has to do with the interests of States'. Nevertheless, Podemos finds Putin's aversion for pluralism, media freedom and homosexuality definitely uncomfortable.
Putin has admirers at the opposite end of the European political spectrum, the radical or extreme right, represented in France by Marine Le Pen, in Austria by the FPÖ and in the UK by Nigel Farage's Europhobe UKIP. The leader of the French National Front has shown herself to be very anti-American and is, of course, opposed to the TTIP while being supportive of Russia's annexation of the Crimea. For Le Pen, Putin is the defender of values which she shares. 'Mr Putin is a patriot', she said after visiting the Russian Parliament, the Duma, a few months ago. 'He is committed to the sovereignty of the people. And surely does not find these qualities of courage, frankness and respect for the identity and civilisation in other French political movements'.
In alliance with the Orthodox Church, Putin is also promoting 'traditional values' in his foreign policy, as reflected by a report of the US German Marshall Fund. And this also applies to the Ukrainian crisis. He defends nationalism and patriotism, which are values that are again resurfacing in Western Europe. This is yet another connection. There is nothing post-modern about them, but they are certainly modern.
Le Pen's party has received €9 million in loans from a Russian bank, the FCRB, and Russia sent high-level delegates to the Front National's congress in Lyon. All these extremist groups, both on the radical right and left, were in agreement on their position in the European Parliament's latest debate on the Ukraine and Russia. But they agreed on little more. They are extremes that do not meet, even if the sociological character of their supporters are somewhat similar.
Neither are these parties a fifth column, and we are certainly not experiencing a new Cold War, but they do have a neo-ideological dimension that might be useful to Putin's strategy. Nevertheless, he can find better allies in some EU governments, although the flare-up in the fighting in the Eastern Ukraine makes it more difficult to reach out to Russia from Europe. Merkel and Hollande are trying, as they know the cost of such a war in Europe's close neighbourhood.