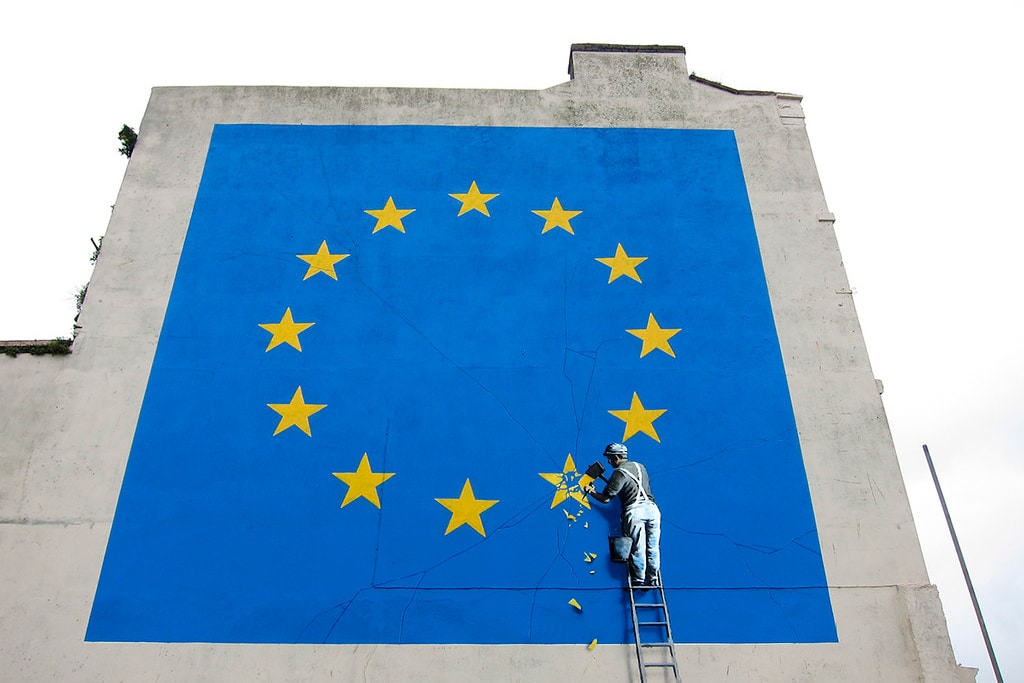 With the end of the transition period only weeks away the reality of the consequences on everyday life of a no-deal Brexit (or even a very limited deal) are becoming clearer. Tourism between the EU and the UK will undoubtedly change as will the lives of Brits living out here on UK driving licenses, British bank accounts, EHICs and their travels with their beloved cats, dogs and even ferrets. In the following paragraphs we will try to explain these changes in practical terms. Brexit ultimately means Brexit and its impact will affect us all and make our lives more difficult. Even were a deal to be secured life will still be more difficult given that the British government's desire to "take back control" means leaving the single market.
Driving in the EU
In the event of a no deal Brexit extra documentation will be needed. Firstly a "green card" which proves your insurance provides the minimum required cover. Secondly, a GB sticker if you are taking your own vehicle. And finally, an International Driving Permit may be needed in some countries. If you are currently a resident in Spain, you must exchange your UK license for a Spanish one to ensure no future driving test.
Health care
In addition, if there is no deal, then in theory the cover provided by your European Health Insurance Card (EHIC) would cease to exist. UK citizens living in the EU before the end of 2020, and EU citizens living in the UK, will still be entitled to access healthcare as they do currently. But anyone relocating after that could find the situation is different unless a deal is agreed. Only some groups will continue to benefit from free healthcare for example: if you have a registered S1 form or are a student in the EU. For those outside these groups travel insurance will be necessary. The association of British Insurers has warned that travel insurance could become more costly if EHIC is discontinued or not replaced because insurers will see an increase in claim costs.
Bank Accounts
Even without a no deal scenario it may become more expensive to use your card from a UK bank account to purchase goods and services in the EU. The British Bankers Association has warned that if the UK and EU fail to sign a post-Brexit banking agreement British banks will face "significant regulatory barriers" to providing cross-border services to EU-based British clients. Barclays has already told its British expat credit card holders in Spain and France that due to Brexit the financial services will close their accounts if they do not have a permanent address in the UK.
Using your phone abroad
A no deal Brexit would cause an immediate rise in mobile roaming charges. Free roaming launched only 20 months ago led to big savings. Ministers are revoking the EU law which guarantees UK citizens pay the same for using their phone on the Continent as they do at home so providers would be free to increase costs. The big British providers: Three, 02, EE and Vodafone have said they have no plans to introduce roaming charges but if they change their mind, legally, there would be nothing stopping them.
Bringing pets abroad
As stands currently there will be a huge surge in red tape for pet owners looking to take their pets abroad. Currently dogs, cats and ferrets can travel anywhere in the EU as long as they have a pet passport. However, without a deal, pet owners will have to visit the vet four months before a holiday to have a rabies vaccination followed by a blood test at least 30 days later to prove the vaccination has worked. The pet owner must then wait at least three months before visiting the vet to obtain a health certificate. This final step cannot be done more than 10 days before the date the holiday starts.
Groceries
Supply chains will face disruption from a no deal Brexit. The government's Yellowhammer report warns that there will be shortages of some fresh foods and critical elements of the food supply chain will decrease. These shortages will also affect fuel and medicine. Medicines are "particularly vulnerable" due to their short shelf life.
Delays traveling
Whilst ferries, cruise ships, coaches and trains are all expected to operate as normal after Brexit, there could be disruptions, in the form of delays, should British passport holders be processed differently. And they will, for the UK will be a "third country".
The loss of long accustomed freedoms may be frustrating enough, but the list is almost certainly not exhaustive and new irritants will no doubt arise that we have not yet identified, so embedded has been membership of the EU in the everyday life of Brits at home and overseas. Perhaps bilateral solutions will be found in time to address some of them and just maybe the new everyday frictions will one day make Britons think again about the choice they made to leave the common European home they shared for almost fifty years.