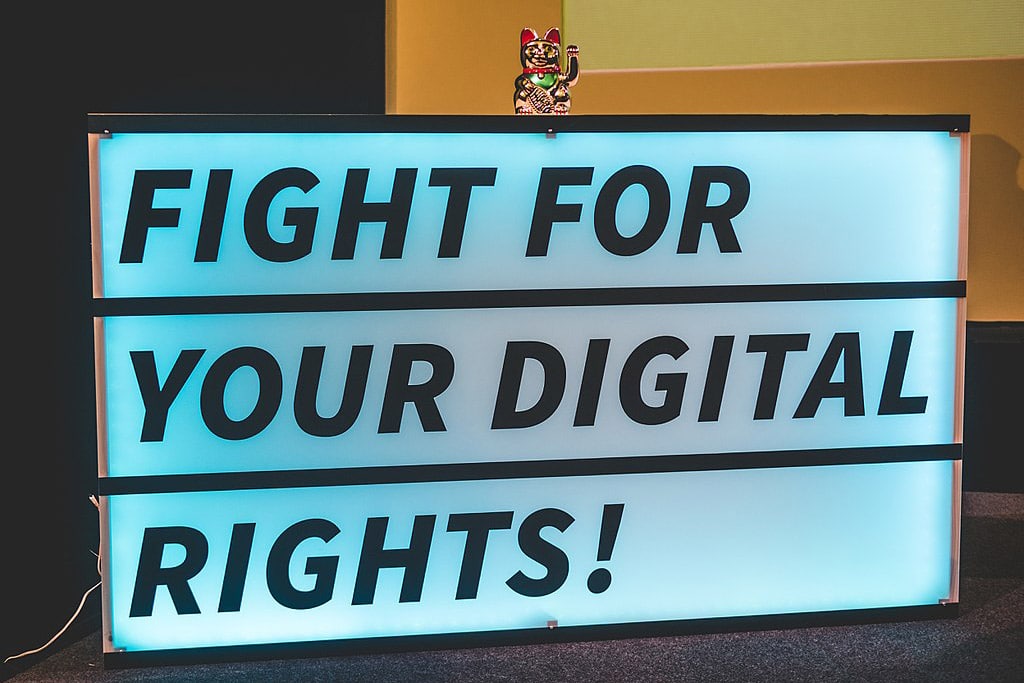 Spain's Government set in for the first time, in June 2020, the elaboration process of the Charter on Digital Rights with an Expert Group composed of jurists, users' representatives, academics, and cybersecurity and technology consultants. The goal: to round out digital rights which have not been yet embraced by the Title X of the Spanish Data Protection Act.
Internationally, the path of integrating the technological and cyber perspective into the framework of protection, respect, and guarantee towards human rights is still at an early age. Its relevance lies in its nature as a new field which relates to areas of the social, multilateralism, geopolitics, and each State's internal politics. Internalisation of any international norm must first go through a very first stage of norm emergence –in which normative entrepreneurs, such as States, civil society organizations or technology companies, begin awareness campaigns or lobbying. After this, the "norm cascade" stage starts when the idea of the need to incorporate this norm increasingly becomes accepted by an important number of actors, geographically, by sector and at diverse levels. Once it is approved extensively, the last phase is norm internalisation, as Martha Finnemore, one of the leading constructivist theorists, and Kathryn Sikkink, pointed out more than twenty years ago.
It can be said that this process is taking place with digital rights or, otherwise said, the formal and material configuration of human rights in the digital era. The European Union's Action Plan on Human Rights and Democracy 2020-2024 considers this issue as two of its priorities. It is not a simple, unidirectional or causality-related issue. The relevance of addressing technology's impact on human rights as well as the fact that these technologies are also human rights themselves make digital rights become an issue to be tackled from a perspective of complexity, multi-dimensionality and the priority of correlations –on what is unexpected or non-transparent– over the traditionally stated cause-effect relationships.
Proposals and mechanisms for improvement of digital rights
It is important to distinguish between new human rights which emerge from the disruption of technologies, such as Artificial Intelligence, 5G, public services' digitization, or automation and jobs' transformation, and pre-existing human rights that are extended with digitization. There is a countless list of digital rights: codes of conduct with social media platforms to tackle hate speech generated by self-referential digital communities –such as Telegram's only by-invitation private chats– or echo chambers produced by social media, such as Twitter; right to privacy; disinformation; the use of facial recognition systems on the streets and potential violation of freedoms of expression and association, among others.
However, the definition of digital rights is as important as the very establishment of mechanisms and procedures which are appropriately oriented to address digital rights' needs and opportunities efficiently in content and form. A clear example of this is cyber torture. Intimidation, harassment, surveillance, public shaming, and defamation through cyber means constitute a pre-existing human right which has been extended, because Internet can remotely target individuals. However, to date cyber torture has been merely addressed multilaterally by the UN Special Rapporteur on Torture and other cruel, inhuman and degrading treatments. Provisionally, this is positive because traditional mechanisms already embrace this technological perspective. This happens as well with initial debates on refugees' border management through natural language processing in order to detect accent and dialects. However, both the complexity and depth of digital rights demand to turn from sectoral or thematic traditional mechanisms which at some point have decided to address the technological dimension as an additional section, into international, regional, and state procedures which approach digital rights per se, through a unique, cohesive framework.
Technology does not only shape rights. Artificial Intelligence, Internet, or 5G also become rights. Induced Internet shutdowns across a whole country are a growing trend. As Internet shutdowns follow-up mapping platform, NetBlocks, states, the Sub-Saharan Africa is the region where Internet shutdowns mostly take place. Recently social media has been restricted in Burundi –on election day–, or a total Internet shutdown in Ethiopia amid unrest following killing of a social reference. This happens as well with cyber attacks to key platforms on the Internet between countries, such as Armenia and Iran. As the European Union's HR/VP, Josep Borrell, Internet shutdowns is one of the challenges facing freedom of expression in our time. Technology also serves as mechanism to detect human rights violations, such as the use of Artificial Intelligence for satellite geolocation's optimization by searching for some evidences in uncharted territories or in conflict.
The translation of these international mechanisms to the State level is diverse. Technology impact assessments in fundamental rights –and its adequacy to security requisites– are essential. An independent oversight group or external audits are useful to discover, measure, and map the scope of this issue, as well as the Human Rights National Structures and the departments of Corporate Social Responsibility within companies. This would also allow adapting the principles of proportionality and urgency. A second modality is the definition of minimal common requisites towards transparency and information with regards to the use of Artificial Intelligence for public services offered to citizens. The judiciary should also guarantee non-discrimination and equality in the three-fold cycle –design, development, and implementation-, as well as in possible harm reparations and redress.
Active listening to digital rights
Configuration of an anchoring on protection, guarantee, and respect to digital rights is an effort that at current times must address a greater diversity of experts –technologists, jurists, public sector's managers, and social scientists from different fields-, as well as different sectors to make digital rights move forward. However, these procedures and mechanisms are necessary, but not sufficient. Technology and its impacts on human rights have become a new geopolitical, internal politics, and multilateralism tool. While this is true, still the gap between technology and society demands to be solved through digital literacy and the inclusion of digital rights in the scoping and shaping of public policies on the digital and through the digital.