Tuesday, 9th May 2023, from 09:30 to 11:00 h. CEST (UTC+2). Online event.
The Naturgy Foundation and the Elcano Royal Institute have organised a workshop in which the geopolitical implications of the energy transition were analyzed. The collaboration of both institutions explored the global panorama drawn by the transformation experienced in the fields of energy and the environment.
Hashtag: #TransEnerGeo
In this session we addressed the transatlantic relationship to analyze how the European response is being after the publication of the Inflation Reduction Act by the United States.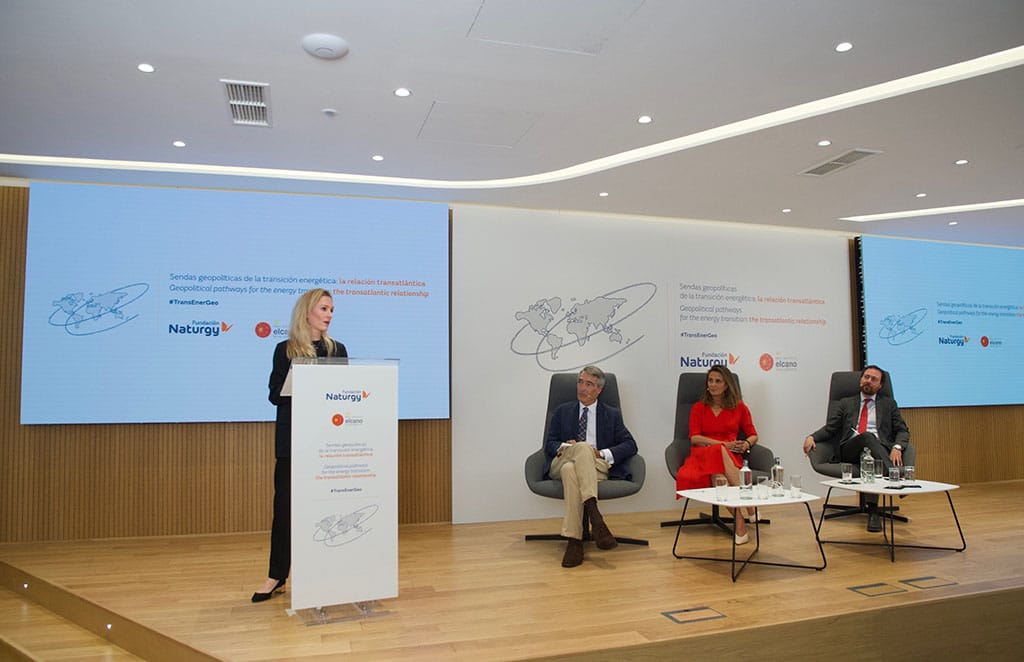 Programme:
Welcome address
Inflaction Reduction Act
Emily Benson, Director, Project on Trade and Technology and Senior Fellow, Scholl Chair in International Business, CSIS (Center for Strategic and International Studies) | @bensonel
Debate:
Carlos Maravall Rodríguez, Coordinator of Recovery and Resilience Plans. Country Coordinator for Spain, DG ENER, European Commission.
Claudia Yáñez Sangil, Policy Officer, DG ENER, European Commission.
Marta Blanco Quesada, President, International CEOE.
Federico Steinberg, Senior Analyst, Elcano Royal Institute | @Steinbergf
Moderated by: Gonzalo Escribano, Director of the Energy and Climate Programme of the Elcano Royal Institute | @g_escribano
Closing remarks
Rafael Villaseca, Chairman of Naturgy Foundation | @NaturgyFnd.
See also:
Key transatlantic implications of the Inflation Reduction Act. Pau Ruiz Guix.
Nota de prensa: Emily Benson (CSIS): "La nueva legislación americana frente al cambio climático es una oportunidad para forjar alianzas entre EEUU y la UE".