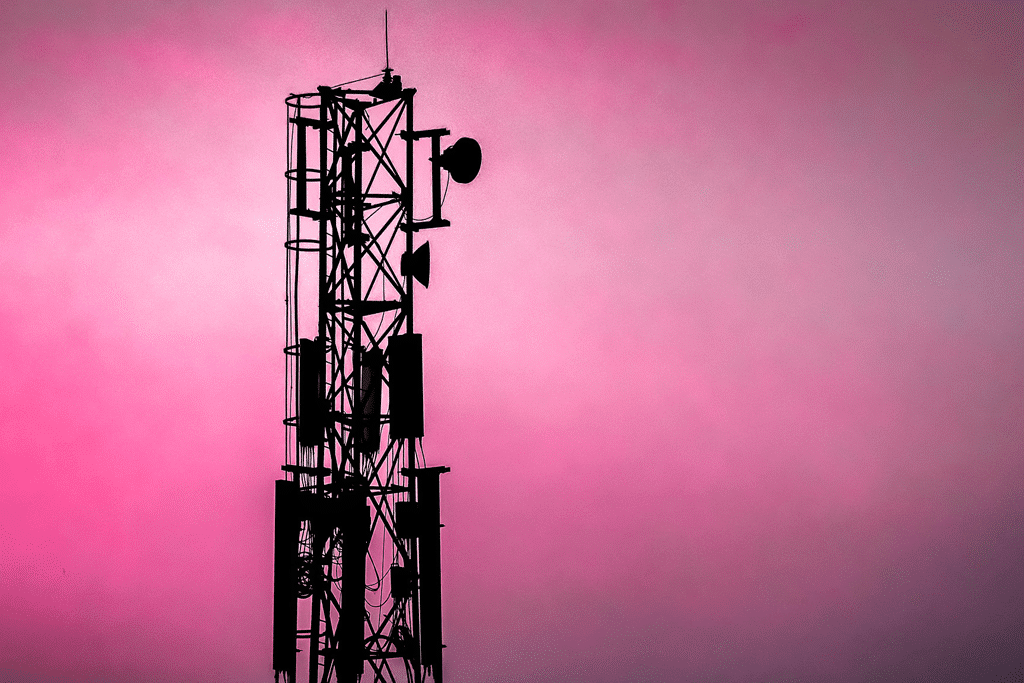 The concept of Open RAN is progressively acquiring greater visibility in the media and the public debate. The concept aims to achieve a more open architecture in the Radio Access Network (RAN), i.e., the segment which connects users and devices to the core part of the telecommunication network –roughly the radios and base stations–, thanks to interoperability between RAN components which would allow to choose between different RAN providers. Early critics have warned against its instrumentalization by US actors to access EU markets by selling individual components, enabling them to compete with leading EU suppliers of 5G complete systems, a prospect at odds with European strategic autonomy. They have also anticipated a certain lack of interest from the telecommunications sector.
In Europe at least, this has partly proven wrong, with the signature of a Memorandum of Understanding (MoU) by the four main telecommunication operators, Deutsche Telecom, Orange, Telefónica, and Vodafone, joined in February 2021 by the Italian carrier TIM. They anticipate Open RAN to achieve parity with proprietary solutions by 2025, and to amount up to 50% of total 5G deployment capabilities during the 2022–25 period. Orange has also announced that starting 2025, it aims to only deploy equipment compatible with Open RAN specifications. In May 2021, the five carriers have published a white paper on their Open RAN Technical Priorities, to favour a 'non-fragmented Open RAN ecosystem' on par with 'best-in-class traditional RAN solutions', achieve large scale network rollout from 2022 onwards, and strengthen the European RAN industry. Meanwhile, Nokia is also looking to position itself as an important player in the field, and the governments of Germany and the UK plan to financially support the concept. Challenges remain for Open RAN's potential to materialize, but the EU, and EU members states, should not overlook normative, economic, and cooperation opportunities that may arise. This could be especially the case in developing economies which may look for cost-effective alternatives integrating strategic and geopolitical risks. Open RAN could also provide opportunities for 'like-minded' countries cooperation, including with the US, which, in any case, will be a necessary partner to deliver timely and mature 5G solutions.
Open RAN is based on the disaggregation between hardware and software in the RAN thanks to open interfaces and standards which ensure interoperability between RAN equipment. Its implementation is substantially interwoven with the virtualization of RAN (vRAN) functions on cloud servers. Expected benefits include a solution to vendors lock-in issues, mitigating dependencies towards unique suppliers, and a potential decrease of CAPEX and OPEX costs –thanks to vRAN– allowing for cheaper and faster deployments and upgrade cycles compared with specialized proprietary hardware. However, this approach also comes with a set of challenges, starting from interoperability itself, and subsequent security risks linked with hardware decoupling, extended threat surface, and open interfaces. But those also provide specific security solutions, and part of these challenges are not specific to Open RAN.
Where does the technology stands?
A few trials have been conducted, although most of them run on past generations (2G, 3G, 4G). Several organizations are promoting Open RAN by developing, testing, and implementing Open RAN standards, specifications, and technologies. These includes the O-RAN Alliance, the Open RAN Policy Coalition, and the Telecom Infra Project (TIP). Overall, the implementation of the concept is at an early stage, and significant progress will be required to achieve maturity and global commercialization. Initiatives from actors like Nokia, Rakuten, or Telefónica, are being highly scrutinized to assess how Open RAN will develop. Rakuten –a Japanese telecommunications operator–  has  achieved a promising virtualized and cloud-native end-to-end deployment compliant with O-RAN Alliance specifications, and offering 4G and 5G services. Public support is likely to be required to tap Open RAN potential, especially regarding 5G, and to scale up deployments. This has been the rationale behind the MoU signed between European carriers which calls for the EU's and EU national governments' support for first deployments, R&D, and tests labs.
Why should the EU think about modalities of support?
1) Because it should not overlook a sector, which may remain secondary, but would amount to at least 10% of the RAN market by 2025.
2) Although not specific to Open RAN, to ensure competitivity with proprietary solutions, the concept is intrinsically linked with essential trends and tools, including virtualization, edge computing, Artificial Intelligence (AI) and Machine Learning (ML) applications, and continuous integration and continuous delivery (CI/CD) architectures. Open RAN appear, indeed, as one of the most encompassing 5G development, grasping the complexity which will be inherent to 5G once fully mature. Most of the above-mentioned technologies will be necessary to keep up with an increasing volume of data coming from a network which will be denser and more dynamic than past generations, with additional complexity coming from features like slicing.
3) Although critics have focused on the deployment of Open RAN in the European market, it would be advisable to endorse a broader perspective. Open RAN could offer the EU a tool for digital Official Development Assistance (ODA), providing efficient solutions for developing economies. Beyond current and planned 4G/5G trials in Europe, Open RAN solutions are also being developed across developing markets in Africa, the Indo-Pacific, and Latin America, home to  Internet for All (Internet para Todos), a major Open RAN deployment. Open RAN may prove more competitive in developing economies and rural areas. It could provide cheap, multi-generation, and easily upgradable solutions for those markets, where past generations are yet to be fully deployed, and where 5G penetration rates will remain relatively low for the time being.
In addition, these countries may have a different strategic positioning than the EU. The EU, or at least some EU countries, may want to exclude non-trustworthy Chinese vendors. But this is unlikely to apply to developing countries. Open RAN solutions are yet to match Huawei's RAN in terms of cost and efficiency, as Open RAN gains on hardware are balanced by increased costs due to integration, and higher energy consumption. But on the other hand, they could offer developing economies cost-effective alternatives considering strategic and geopolitical risks linked with supply chains, overdependency towards single suppliers, and the US-China competition. In addition, if Europe wants to compete with China in third markets, it may offer an ecosystem less dominated by Chinese providers and standards, especially as Huawei is not part of Open RAN initiatives.
4) Open RAN could offer opportunities for cooperation among like-minded countries building on existing deployments and platforms between European, US, Japanese, and Korean actors, among others. The O-RAN Alliance, the Open RAN Policy Coalition, and the TIP, for example, comprises actors like Airtel, AT&T, Fujitsu, NEC, NTT Docomo, Rakuten, Samsung, or Verizon. Internet for All has been led by Telefónica and Facebook, and Rakuten's Open RAN deployments have been made in collaboration with Altiostar, Airspan, Cisco, Mavenir, and Nokia. September 2020, Telefónica and Rakuten have reached a cooperation agreement on lab tests and trials to support Open RAN.
This has led to some criticism from fear of US competition. Strategic concerns should however be nuanced. In fact, globally, 5G will benefit not only telecommunications manufacturers, but also data centres and cloud companies, and those specialized in virtualization, including –directly or indirectly– the GAFAM. The US dominates these sectors and others which will be key to deliver 5G solutions including the Internet of Things (IoT), and IA. US actors will be essential and necessary partners to achieve a fast and timely rollout of a mature 5G technology. As a result, European telecommunications operators will likely engage in broader strategic technological partnerships like the one signed between Orange and Google in July 2020.
In addition, Open RAN still leaves space for European actors, be it telecom operators, or manufacturers, with Nokia working to position itself as an (multi-vendor) integrator. In the absence of Huawei, Nokia and Ericsson will be essential and necessary partners to engineer standards, and pool essential patents. In fact, any Open RAN strategy requires Nokia –at least– to provide Open RAN compatible equipment.
In conclusion: Open RAN still awaits materialization, especially regarding 5G, and this would require political – and financial – support. The EU, and EU member states, should not overlook the concept and lose economic and strategic opportunities in a context of global technological competition. In addition to potential economic benefits, Open RAN may offer opportunities for like-minded partners cooperation and provide strategic alternatives to third markets. This could help the EU to bridge its ambitions as a normative and technological actor.