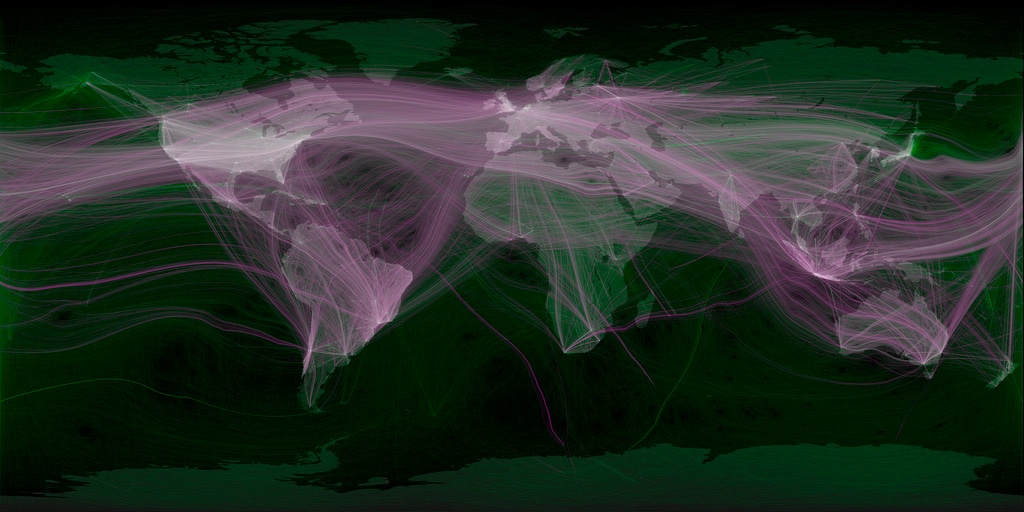 The debate about sovereignty has entered the digital realm. At root, sovereignty involves control of one's own destiny. The Chinese Premier Xi Jinping refers to it when he talks of his goal, announced as long ago as 2015, of turning China into a "cyber superpower", a "national power in cyberspace" (wǎngluò qiángguó). He's not the only one. The French President, Emmanuel Macron, in his recent speech on artificial intelligence (AI) at the Collège de France, floated the idea of "European digital sovereignty", aware that it is not something capable of being tackled by a single European country alone. Macron is, however, clear about French priorities in the AI field: health and the car industry. But Macron, as a head of state, and the new leader of European integration, knows that he is not competing simply with other states (non-European or otherwise), but with vast corporations that invest more in R & D & i, and particularly in AI, than many state players can afford.
There is a growing perception that Europe is being subjected to a new colonialism by the major online platforms, which indeed have a nationality (US or Chinese) and in many cases verge on being monopolies (something that is being investigated by both the EU and the US itself). The one exception, unfailingly mentioned, is the Swedish company Spotify, which offers music streaming services. But it speaks volumes about European problems that Spotify's successful stock market debut had to take place in New York. Although the venture capital market in Europe is growing apace, an analysis by CEPS (the Centre for European Policy Studies) argues that Europe is falling short on major operations. If Spotify had wanted to list its shares in Europe it would have needed the green light from the Swedish government plus a further 27 or more authorities in the EU. 'Europe has the capacity to grow innovative high-tech companies, but once these firms need capital, Europe disappears from the map', argues CEPS.
It is China that has gone furthest with its concept of digital sovereignty, part of its global connectivity politics. The issue came up again at the Chinese Communist Party's most recent congress. An interesting article from a Communist Party magazine, published in September 2017 and translated into English by the New America think tank, reveals that the regime identifies cybersecurity with what it calls informatisation: 'Without cybersecurity there is no national security; without informatisation there is no modernisation'. It is not only a question of sovereignty but also of controlling information and the people. 'Online public opinion work has become the most important task of propaganda and ideological work. The online and offline worlds must form concentric circles, and, under the leadership of the Party, mobilise the people of all nationalities, mobilise all aspects of enthusiasm, to jointly realise the great rejuvenation of the Chinese nation and the struggle for the China Dream'.
Xi Jinping has proposed addressing the issue through 'Four Principles of global Internet governance system transformation' (in which China wants to actively participate) and 'Five Propositions of building a cyberspace community of shared destiny'. The four principles are:
Respect for cyber sovereignty.
Safeguarding peace and security.
Fostering open cooperation.
Building a satisfactory order.
And the five propositions are to:
Speed up the construction of a global network infrastructure and foster interconnection and interactivity.
Build shared platforms for online cultural interaction and stimulate exchange and mutual learning.
Promote innovation and development in the online economy and stimulate common flourishing.
Guarantee cybersecurity and stimulate orderly development.
Build the Internet governance system and stimulate fairness and justice.
Other countries have put forward similar proposals, although with a lesser stress on control, and possibly less emphasis on online sovereignty, although this is something that is generally gaining ground, at least as an aspiration.
Of course, even China, which exerts a strict control over the Internet and cutting-edge technology within its borders, has recently seen how a decision by the Trump Administration restricting the sale of high-tech components to ZTE was capable of bringing the manufacturer of mobiles and other technology to its knees. Although Washington and Beijing have reached an agreement, with strings attached, to save the Chinese specialist in telecommunications (and other products), China's digital sovereignty has been cast in doubt. Meanwhile, US servicemen have been advised not to buy Chinese mobiles in order to prevent their location in the world from being detected.
When Europe acts it is not devoid of clout or the ability to extend its rules beyond its borders, as a normative power. This was seen on 25 May with the coming into force of the EU's new General Data Protection Regulations (GDPR), which will apply not only to European companies but to all those operating in Europe, despite the US rejecting it in principle. It is not only to a certain extent a matter of regaining control or sovereignty over the Internet. It is also an extension of sovereignty, although limited. That said, the appearance of the Facebook CEO, Mark Zuckerberg, before the European Parliament was frustrating and clarified little.
What would Jean Bodin have thought were he alive today? It seems that control over our own destiny is slipping away from us. Can it be regained? Perhaps the case is that we are unavoidably interdependent.